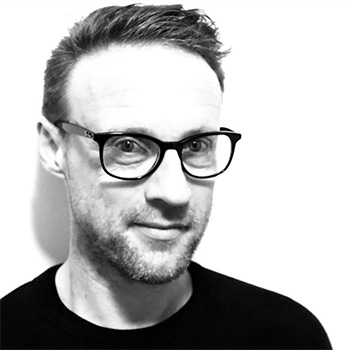 Rob Wolfe, Managing Director at CHY Consultancy and Impact Evaluation Standard Steering Committee Member explains why creating a better framework to support organisations to deliver social value is relevant and important.
The Impact Evaluation Standard (IES) is a framework for public and private sector organisations to qualitatively and quantitatively assess their social value. It is the only framework for the management and measurement of social value that is completely aligned to the Government's Social Value Model. All reporting metrics included within the Model are incorporated in the April 2022 release, as well as additional metrics and proxy values, enabling those who want to go beyond the Model to be more innovative.


Suppliers are now using the IES metrics and guidance to submit clearer, consistent and more accurate tender responses, and to benchmark against their peers to create more successful bids. Contracting Authorities departments can use the IES to standardise the social value requirements in their procurement processes.
Why is this important?
While there are other frameworks of themes and outcomes to measure social value, this bold move by the IES has given us the opportunity to take a step back and review how aligning with guidance from central government can make a difference for any type of organisation. While PPN06/20 drove parts of the industry forward, most suppliers, and indeed procurement processes and officers, are ill equipped for this move into comparable evaluation.
Adoption of the IES now means that government departments have more visibility on the delivery of social value through procurement and, most importantly, government suppliers are ready to adopt practices that ensure the effective delivery of economic, social and environmental improvement in our society.
Being on the steering committee, I, along with a group of forward thinkers from across multiple sectors, am looking at social value measures from all points of view; questioning, disrupting and problem solving some long-standing challenges with both the monetisation and measurement of social value. The IES is taking into consideration how social value is applicable, accessible and meaningful to all organisations; whether looking at internal value, a project, product or service value, or the legacy they want to create.

The monetisation of social value via proxy values is a debate that will continue for the foreseeable, as it should. It has its merits and its downfalls; and with multiple approaches to take I cannot see the day the entire industry will all agree on one set of proxy values.
However, I was intimately involved in the creation of the 2022 metrics and financial proxy values, and feel this move by the IES will drive better measures, behaviours and accountability in the design, delivery and monitoring of social value. And while the IES metrics can be used without adopting its proxy values, I feel that the use of financial proxies will help generate tangible, real and measurable value in the communities within which we all work.
More Information:
Find out more about CHY Consultancy here: www.chyconsultancy.com
To learn about the IES, visit: www.impactevaluationstandard.org
Or for more information on using the IES's official software platform Thrive, please visit: www.thrive-platform.com