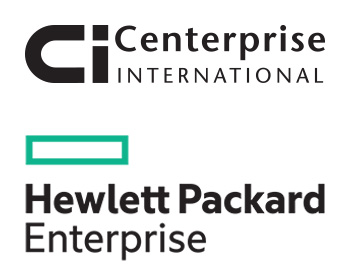 The future success of the UK economy and the wellbeing of its citizens will be directly connected to the successful uptake of digital technologies and in leveraging national data resources. The role of technology is fundamental to the provision of citizen services and as an accelerator for productivity and economic growth.
Public sector technologists have risen to the challenges of the pandemic. Moving quickly to expand digital services for citizens and enabling the NHS in key areas such as testing, analytics and the vaccine roll out. Immediate outcomes and acting with speed have been the priorities. These priorities are often at odds with policy constraints and the speed of change in technology.
While the Government's 2013 'Cloud-First' policy achieved early success in driving digitisation, the policy has led to many public sector organisations caught between public clouds and traditional IT. These organisations are being challenged by a more complex IT operating model and not yet taking advantage of the emerging innovation in hybrid cloud.
Procurement rules and accounting practices that fail to recognise cloud in all its forms work against innovation and stifle progress towards delivering more evolved, cost-effective outcomes. The path to progress starts with recognising the value of our data. At the same time, organisations need to be able to exploit their data without the fear of the escalating costs associated with cloud lock in.
The objective of extracting value from UK sovereign data needs more prominence. A greater understanding of the benefits stemming from federated cloud strategies and secure data spaces is required. Making policy changes in these areas, turbo charges economic growth as the UK already has a rich ecosystem of emerging cloud service providers.

Freedom of choice, appropriate solutions, and a sustainable digital infrastructure, irrespective of data maturity, available skills, or legacy debt are all possible. A conscious transformation, led by an outcome-first approach will close the gap between the reality and the potential of digital transformation in the public sector.
Centerprise and Hewlett Packard Enterprise (HPE) are working with the technologists, the procurement teams and policy makers to support the public sector community in understanding these vital nine themes:
1 Theme One: Infrastructure Conscious
HPE commitment to provide advice that acknowledges the challenges of legacy infrastructure and creates choice across the entire ecosystem, from edge-to-cloud.
2 Theme Two: Cloud Conscious
Delivering an agnostic approach to cloud, we believe in creating choice and strategies to optimise and bridge public and private cloud operating models.
3 Theme Three: Outcome Conscious
Collaboration to deliver outcome-led strategies. Acting with integrity and delivering expert advice in the best interest of the public purse and the UK's digital priorities.
4 Theme Four: Social Value Conscious
An integrated approach to placing the government's Social Value Model at the core of HPE strategies and solutions. Delivering viable, feasible and sustainable outcomes for individuals, communities, and the environment.
5 Theme Five: Policy Conscious
Uphold Government priorities and support public sector organisations who wish to shape new and existing technology policies, accelerating efficient digital transformation.
6 Theme Six: Environmentally Conscious
Sharing the ambition of net-zero carbon, delivering sustainable technologies, lifecycles, and expert advice to public sector technologists to achieve our goals.
7 Theme Seven: Economically Conscious
Advising on sustainable consumption-based pricing models that are transparent, bringing cloud-economics to hybrid-cloud environments. Enabling the reduction of legacy debt and an end to overprovisioning.
8 Theme Eight: Skills Conscious
Giving access to educational experiences, equipping technologists with the necessary tools and training – to enable conscious implementation of emerging technologies.
9 Theme Nine: Data Conscious
Ethical and transparent advice concerning data sovereignty, security, and interoperability. From everyday workloads to innovative applications of AI driven solutions.
Acting in the best interest of citizens, communities, and the government, the Centerprise, HPE collaboration supports a rapid, sustainable digital transformation of public sector organisations, no matter their size.
Acting in the best interest of citizens, communities, and the government, the Centerprise, HPE collaboration supports a rapid, sustainable digital transformation of public sector organisations, no matter their size.
More Information:
Contact Centerprise International by email: cicloud@centerprise.co.uk or visit our website: cicloud.centerprise.co.uk/contact