As many companies begin their return to the office, it is likely employees will no longer find themselves on site full time – with many companies opting for a hybrid way of working.
This shift towards a more flexible approach has led to public sector organisations being challenged with finding solutions that not only support the demands of their employees but those of their end audiences, finding the right balance between the two to drive results whilst enhancing work place processes.
Hybrid technology can bridge that gap
Hybrid technology enables organisations to seamlessly communicate with their audiences in an effective cost-efficient way, regardless of whether employees are working from home or the office allowing for agile working whilst offering their audiences the same standard of service and saving time and money.
Hybrid communication starts with CFH
Working together to achieve your targets, we will support your communication process through a series of innovative multi-channel solutions, that are tailored to both yours and your audiences' requirements.
This can be digital delivery, SMS, Email or printed communications we understand it's about getting the balance right, so that your audiences are engaged effectively and your objectives are met.
Hybrid mail communications provide a streamlined, digital-first approach to printing and posting a variety of communications and can result in both time and cost savings when compared to traditional mail whilst retaining the high impact and visibility benefits of post.
Save up to 59% per document when compared to traditional mail
Hybrid tools like Docmail and Docbox, remove the traditional process of creating, managing and sending postal communications, allowing the process to become completely automated and accessible from all working locations.

Manage multiple mailings from one centralised system
The hybrid software has the ability to collate multiple mailings from different users and send in one go from a centralised document output management system, maximizing efficiencies whilst still enabling managers to monitor and manage mailings before sending to print.
Send confidential electronic communications via a secure portal
Our secure electronic mailing solution Dotpost allows you to send confidential or personal mail through a secure dedicated portal direct to your recipient. No risk of it being lost in a sea of emails or being treated as spam.
Trusted by over 30,000 businesses across the UK
Whatever your requirements our dedicated team of experts can work with you to develop bespoke solutions to maximise your outcomes with our Managed Service approach. We are increasingly supporting organisations like housing associations, NHS Trust's and councils to create and deliver flexible but robust multi-channel solutions within the security of a service that is fully GDPR compliant; the most highly accredited for security in the UK, powered by the best technology available and with access to free consultancy from experts in every department.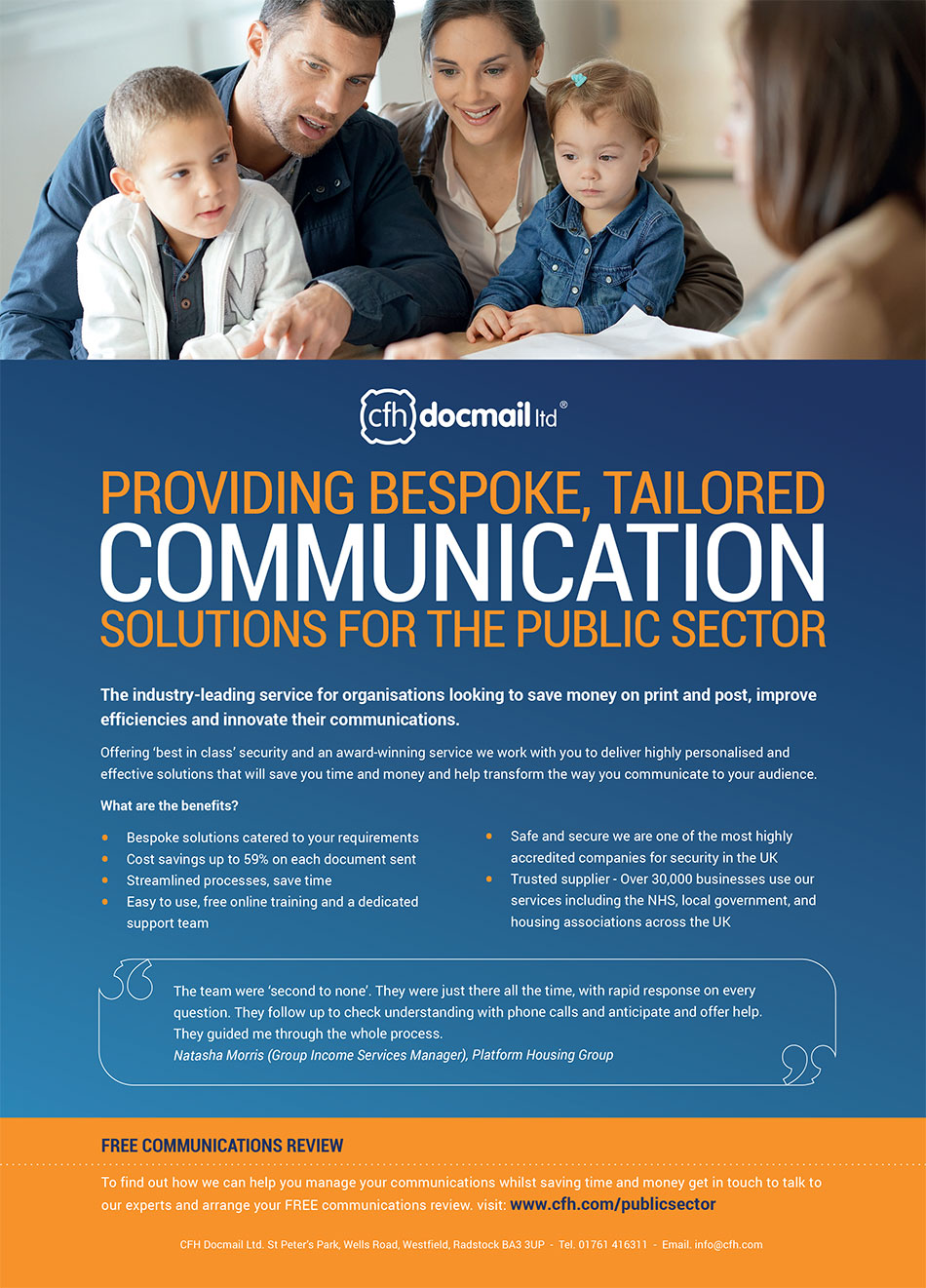 'Following the pandemic it has highlighted how important it is for our staff to be able to easily work from home and not worry about letters arriving on time without delays.'
Senior Systems & Control Officer – Basildon and Brentwood Council
For the full case study click here >
More Information:
If you are looking for a way to improve efficiencies, innovate your communications and support your employees then contact us here>