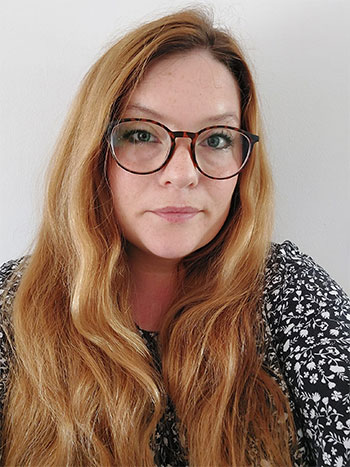 Holly Johnston is an NHS nurse and a member of grassroots organisation NHS Workers Say NO. In February they joined with over 50 other organisations to form the alliance SOS NHS to defend the NHS from further cuts. Here she outlines why nurses have taken the last resort and voted to strike.
The RCN ballot results have revealed that members have overwhelmingly voted in favour of industrial action and secured a mandate for strike across 176 trusts in the UK. This is the first statutory ballot on industrial action across the UK in the 106-year history of the RCN and is significant both in size and reflection of the growing anger amongst health workers. The results have given NHS workers in other unions confidence that other thresholds can be met and has encouraged members to vote that hadn't already. This week we will see the results of the biggest health union Unison, and the ballots will close for GMB and Unite members. The strike action dates for the RCN announced so far are the 15th and 20th December.
Striking for us is absolutely about pay, but it's also about patient safety, about privatisation and the future of the NHS. Staff have had enough of not being able to give the care that they went into their jobs to do. Staff are realising that if we don't strike, things will get worse. It is sadly no real surprise that it has come to this after at least 12 years of cuts to the NHS and social care services, and NHS staff have faced year on year real terms pay cuts and freezes. We have 7.1million people on surgical waiting lists and we need a fully staffed workforce to do get through it. Retention and recruitment have been deliberately deprioritized. We have 132,000 vacancies, 47,000 of which are nurses. The NHS is hemorrhaging staff due to feeling devalued, worsening conditions in the workplace and real terms pay cuts of up to 29% for an average band 5 staff nurse. Pay, safety and privatisation are intrinsically linked. Staff leaving altogether or working for private companies speeds up privatisation of the NHS.
Just over 2 years ago the mood of NHS workers started to shift drastically after being left out of another round of pay rises in the public sector. The pandemic had and still has a huge impact on NHS staff, whether it be struggling to return to work due to long covid, requiring access to struggling mental health services for stress/PTSD or the increased workload and pressure in poorly funded services. Its why NHS workers have been getting organized like never before.
27% of trusts have foodbanks for staff, there's reports of staff unable to afford fuel and sleeping in their cars. Approximately half of the NHS are on minimum wage; our skills and responsibilities have increased massively, without the pay to match.
The latest health Secretary, Steve Barclay, has said he was 'saddened' by the proposed industrial action by the RCN, which he said was in nobody's best interests. What isn't in everybody's interests is the end of free universal healthcare and not looking after the staff that look after us. The gap between the rich and the poor is widening, the health of society is declining and health inequalities are growing; and it is all preventable. It will be the working class that pay for this crisis disproportionately, with their health and in their pay packets. The cost-of-living crisis is a public health crisis. The whole of the UK needs a pay rise and essential workers that keep this country going should not have to choose between heating or eating.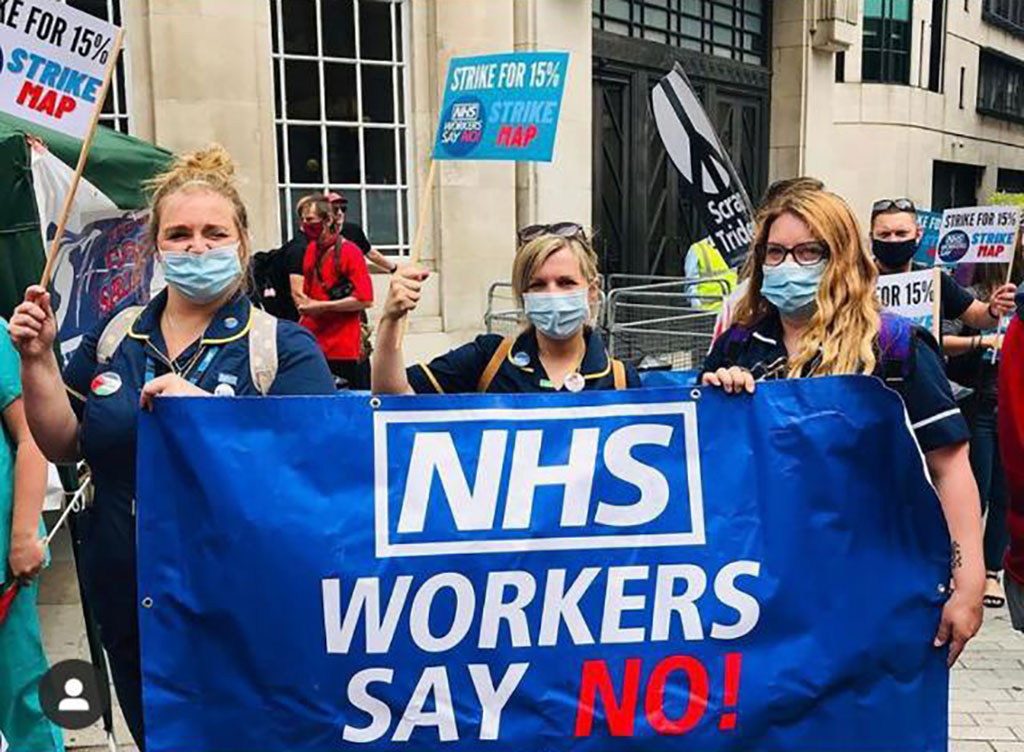 Meanwhile Prime Minister Rishi Sunak has appointed a private healthcare lobbyist into No 10 as a health policy adviser. Morgan's appointment does nothing to invest in a publicly owned universally free at the point of use healthcare system and makes clear the government's priority of profit when it comes to the NHS rather than prioritizing its patients or staff.
We need policy from the opposition that safeguards the future of the NHS and ones that ensure it will remain free for all and publicly owned. We need Labour to be fighting and standing with us on our fights for pay and against privatisation.
Hundreds of thousands of people marched in Madrid a few weeks ago to defend the public healthcare element of its system and to also defend its staff. We need to see the same mass mobilization to protect the NHS. These strikes can spearhead the fightback against the destruction of the NHS as we know it and push the unions to fight on all levels for our national health service. We need all unions and the public coming out to defend the NHS. Despite the government's and the media's narrative, we know the support from the public is there.
We send solidarity to all workers taking action and to all our public sector colleagues. See you on the picket lines.
More Information: