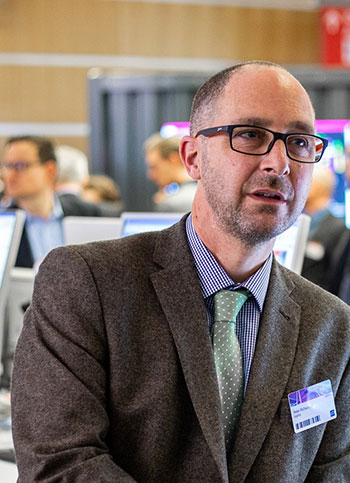 With the public sector under increasing strain, improving the way organisations handle documents of all types represents a challenge. Document handling is costly and the storage of paper is an expensive overhead with significant security issues. Peter Richardson of PFU Limited, a specialist image capture company within the Fujitsu family, explains why digitising paper and digital transformation is a clear opportunity, and one that leads to reduced costs, improved processes, finally resulting in turning paper records into insight to improve service delivery.
The Road to Organisational Intelligence
Recent times have seen the world change beyond recognition, accelerating the requirement for rapid digital transformation amongst organisations of all sizes. Being digitally connected has never been more important. But organisations face issues in understanding which elements of digital transformation are set to make the greatest impact.
How Fujitsu Data Capture Expertise Helps
With improved insights thanks to our real-time data capture technology and better data accuracy, plus streamlined automated processes for scanning and remote management, organisations can scale and adapt to suit their needs. Ultimately this increases their ability to grow and deliver excellent responsive service.
In this article, the benefits of using excellent document scanning technology combined with leading software solutions and software development lead to rapid digital transformation. Higher levels of organisational intelligence are possible as existing paper records, and the flow of new documents help generate insight from information locked away in paper records.
Our technology releases data.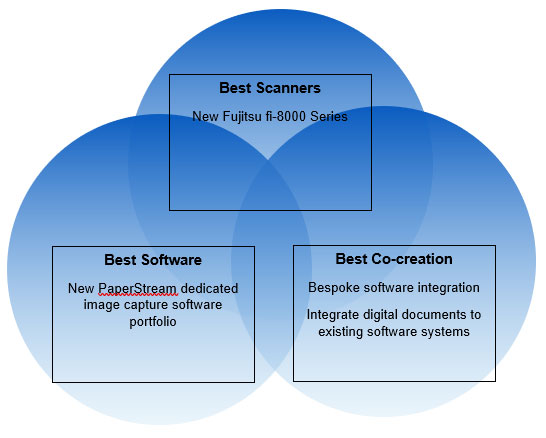 Best Hardware
The new Fujitsu fi-8000 series, launched this month, supports organisations on their digital transformation journey, providing greater insights and automation to deliver sustainable value and real long-term strategic advantage as industries embrace digitisation and automation like never before.
Fujitsu fi-8000 Series: Redefining the standard for business scanning
Best Software
PaperStream software solutions are the foundation that allow Fujitsu Image Scanners to remain the world's most trusted scanning technology. This in turn helps to unlock the value of their information, enhancing both their organisational productivity and Organisational Intelligence.
Unlock the value of information and increase organisational productivity with PaperStream Software Portfolio
Best Capture Solutions with our Co-Creation Experts
Deploying the correct capture solution for your business is crucial for success. Utilising our Co-Creation Team's expertise to build bespoke capture solutions allows you to create the perfect integration to connect capture technology and your business processes. Increase security, reduce human errors and maximise efficiency with our bespoke software development service.
Our co-creation team have a strong track record of delivering the right solution for your exact needs, using agile best practice methodology and maintainable coding. In addition, our commitment to quality and local language support capabilities have seen us remain market leaders for information capture solutions.
Make your digital transformation vision a reality with our co-creation team and capabilities
Next steps to Organisational Intelligence
Take a closer look at the new Fujitsu fi-8000 range today and discover how we can work with you to deliver organizational intelligence and better digital transformation results.
Find out more today: www.fujitsu.com/uk/fi8000