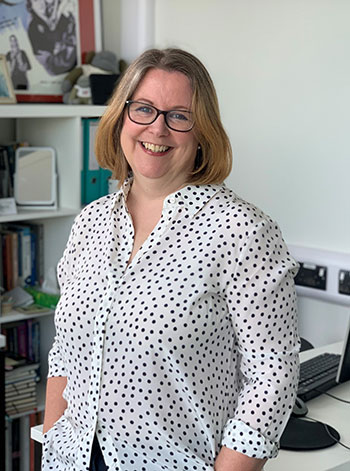 Polly Pick, Director of Business Engagement at University of Gloucestershire, looks at the importance of degree apprenticeships for businesses during this time of turbulence, what they mean for employees, and the value they bring to businesses.
With the cost-of-living crisis dominating our headlines, it is becoming more and more prudent for businesses to find cost-effective ways to recruit and retain staff.
Higher and degree apprenticeships can be as valuable as a pay rise, yet they come with virtually no cost. They are either fully or 95 per cent funded by the Government, meaning no or very little cost to the business, and none to the staff. They allow staff members to gain higher qualifications alongside working full time.
Salaries are not rising with inflation, so upskilling is a fantastic way to provide employees with valuable career progression. This will likely lead to higher renumeration down the line, while businesses benefit from greater competitiveness and productivity, and increased likelihood of staff retention. As such, higher and degree apprenticeships should be considered by all businesses, regardless of size or sector.

Apprenticeships are often thought of as only being for younger people (often those in their late teens) as an alternative to continuing with traditional school study. However, this is no longer the case.
Since Government reforms in the last five years, apprenticeships and their funding have opened up enormously. They are now an appropriate career progression option for people of all ages, especially those who are more established in their careers, but are perhaps lacking the degree qualifications needed to take their next step.
Degree apprenticeships allow learners to develop academic skills and knowledge in context of their workplace, vastly increasing their specialist knowledge and retention likelihood, as they grow with the business.
This all happens while employers see productivity benefits from staff learning 'as it happens', rather than having to wait for the qualification to be finished, as would be the case with hiring a graduate, for example.
University of Gloucestershire offer higher and degree apprenticeships from level 4 (first year of University) right up to level 7 (master's) in a number of areas including finance, leadership and management, cyber security, health, social care, engineering, sport, and education.

They are funded via the Government's Apprenticeship Levy. Larger organisations pay into this levy and are able to draw down funds to cover the full cost of apprenticeship training within their organisation. Smaller businesses do not pay into the levy, but are able to draw down 95 per cent of the cost of apprenticeship training for their staff.
To find out more about what University of Gloucestershire offers, as well as the wider higher and degree apprenticeships market, we would like to invite businesses to attend our National Apprenticeship Week Exhibition at the Gloucestershire Business School on Wednesday 8 February 2023.
This event is an excellent opportunity to find out everything these is to know about higher and degree apprenticeships, as well as network with providers and employers.
There is a packed programme of presentations and discussions with leading academics, industry professionals, employers and learners, with plenty of time for networking.
The event features the following key speakers:
Jennifer Coupland, Chief Executive of the Institute for Apprenticeships and Technical Education (IFATE) – which writes the core apprenticeship standards by which all apprenticeship programmes taught nationally are derived.
Dan Boon, Early Careers and Skills Development at Gloucestershire County Council – the council being a levy payer and they have a number of employees who have completed degree apprenticeships with us.
Lynette Barrett, CEO at National Star – Lynette is an apprenticeship graduate herself and National Star is a non-levy paying organisation.
Book your free place: https://bit.ly/3Ex9vQt
More Information:
Find out more about University of Gloucestershire apprenticeships: