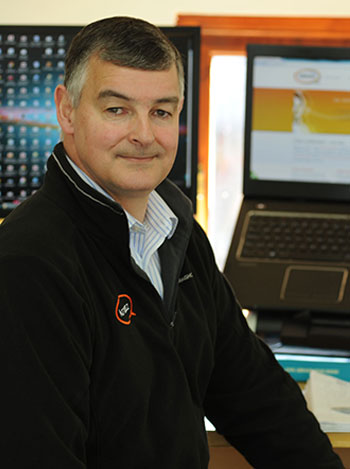 John Glover, Kahootz Sales & Marketing Director, highlights how cloud collaboration software helped the National Health Service and UK government departments to work together better, with their key stakeholders, during the pandemic.
The one defining characteristic of COVID-19 was the incredible speed and resultant global reach of the virus. From the first alerts in December 2019 to multiple country-wide lockdowns in March 2020, the pandemic provided little time for government departments, local authorities, and businesses to implement emergency plans and roll out supporting stakeholder communications infrastructures.
Fortunately, with access to agile and scalable cloud collaboration services, public sector organisations were able to react quickly. Cloud collaboration software enabled stakeholders to come together online, to contribute and pool their resources, analytics, and views in the war against COVID-19.
Team working across the health and care sector

In response to the fast-moving spread of COVID-19, NHS England and Improvement's FutureNHS collaboration platform (powered by Kahootz) enabled the instant deployment of new national and regional online workspaces to share and co-create new policies and guidance for a whole range of critical issues. These included: workforce planning; changes to discharging arrangements; management of Critical Care Capacity; a central repository of analytical resources on COVID-19; developing good practices for managing the pandemic in care homes; providing COVID-19 resources relevant to the safeguarding of children, young people, vulnerable adults and communities; managing mental and physical health issues; and new support notes for implementing GP video consultations, region-by-region.
The rapid configuration, ease of use, and scalability of our cloud collaboration software allowed the NHS to quickly onboard an additional 42,000 NHS management staff over just a couple of months, eventually bringing together a collective of over 300,000 health and care professionals from across the county at a time when a coordinated response has never been more critical.
Before COVID-19 a joined-up, at-scale data and analytics community did not exist. So, using the FutureNHS platform, a new online community called 'AnalystX', was born. Now connecting and empowering over 18,000 analysts and data professionals to collaborate in a radical way across the health system, AnalystX provides an excellent example of how new ways of working, developed during the pandemic, have become the expected norm.
"The platform has been a vital tool in supporting teams across the system with the response to the pandemic and now into recovery; building collective knowledge, innovation and creativity." – Alice Montgomery-Reed, Head of FutureNHS Collaboration Platform at NHS England and Improvement.
In addition to the activities of the NHS, as part of their COVID-19 Test & Trace response, the Department of Health & Social Care needed to share many documents across every local authority effectively and efficiently. Using secure online workspaces within our cloud collaboration service, they were able to make the decentralised model for Test and Trace teams more efficient by enabling quick and safe sharing of sensitive information to external users including health directors, analysts, operation managers, and other specialists in public health.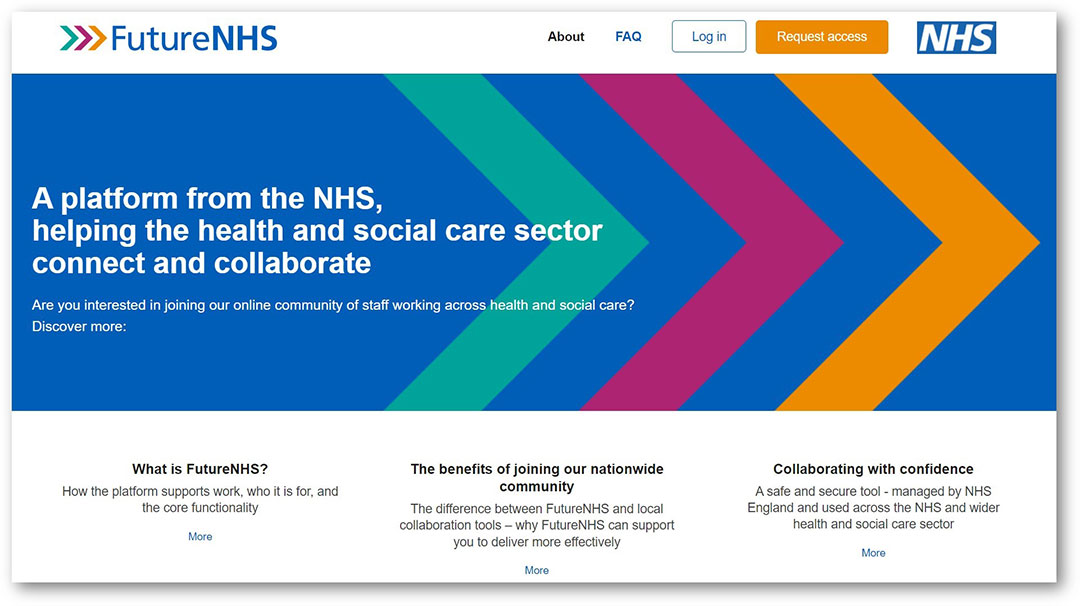 Multi-agency collaboration
In a similar way, the Cabinet Office Government Business Services team was able to quickly set up secure working areas for new cross-department task forces for hundreds of senior civil servants. One such online community involved all departmental Human Resource directors and senior managers who have needed to come together to quickly develop policies around leave planning and staff wellbeing, amongst other things.
Other notable examples of organisations that benefitted from the scalability and accessibility of our cloud collaboration service, to provide additional team-working capacity during COVID-19, include the UK Ministry of Defence, HM Probation and Prison Service, and NHS Digital. The latter's 'Delen' site (the Dutch word for sharing) currently provides an online clinical coding database which is accessed daily by 10,000's of organisations globally and is also used to support collaborations with the World Health Organisation.
With most staff working from home during the pandemic, there became an urgent need to work online and to find ways to enable them to collaborate with dispersed team members and external stakeholders. Department Heads and Project Team Leaders had the challenge of sourcing and deploying quickly scalable collaboration technologies that were secure, assured, and that could be adopted with minimal or zero training. Fortunately, accredited cloud services such as Kahootz can be easily procured, via the Government's G-Cloud procurement framework, on an as-needed and pay-as-you-go basis. The G-Cloud's elasticity and speed of IT procurement were exactly what was needed as demand quickly grew and then reduced after the pandemic.
The pandemic and new ways of collaborating
With so many people still working from home, the need for staying connected and improving team communications has never been more important. It seems that through necessity, traditional face-to-face company and project meetings are being effectively replaced by interactions in the virtual world through the use of collaboration tools such as Microsoft Teams, Slack, and Kahootz. Similarly, social and family gatherings are now being held via video conferencing tools such as Skype and Zoom, and we've even seen them adopted by members of the Royal Household.
It will be interesting to see, now that we are all allowed (and sometimes instructed) to return to our offices, if the use of these cloud services will drop off. My guess is that many will now question why certain meetings need to happen face-to-face, especially if travel is involved. Having proved its worth during the pandemic, as easy to use and quick to deploy, I believe collaborating via the cloud is here to stay and will become more prevalent across both the public and private sectors.
More Information: