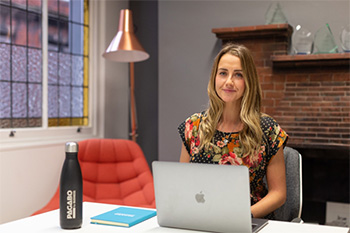 The education sector is well versed in procuring built environment work to be carried out during the summer months, but it's come to the attention of our regional manager Emma Hesbrook that due to current market constraints there is a greater need than ever before for the planning process to be initiated earlier.
There are no prizes for guessing when education providers prefer, or rely, on construction work to be undertaken considering that summer offers the largest annual window in which sites are significantly quieter.
While the window does appear, it is still typical for summer works to be limited in size.
This means that our Medium Works, Refit and Refurbishment, and Professional Services frameworks typically receive the most demand from the sector.

We've been supporting the education sector since our inception and our message has not changed – begin your procurement journey sooner rather than later. With a typical single stage tender process in which the project is fully designed taking around six to eight weeks or longer, this means that clients need to consider carefully when they appoint a contractor before it becomes too late to deliver the works within the summer period.
While we usually recommend entering a summer works tender process when time is on your side, which is advised as early as possible at the start of the year to allow for procurement and mobilisation, contractors are experiencing an inability to submit fixed costs as a result of unpredictable material prices and availability. It's a supply chain domino effect that is disrupting project management teams far and wide.
As we see contractors increasingly turning projects off and turning their back on expensive bidding opportunities, the direct award process has found a new lease of life.
Direct award is an approach that can work for both low and high-value projects, offering benefits such as greater cost and programme certainty, tailored social value outcomes and no stressful bidding process.
We know that clients have existing supply chain relationships and now is the time to nurture them. While we are capable of consulting and opening up our network of compliant suppliers, there is intangible value found in building on existing collaboration.
Nottingham College approached us in April for a low value project to be completed this summer and the expression of interest that went to market via our DPS and Medium Works framework quickly slowed down the project when suppliers were too busy to assign the necessary bidding resource to the project. Step up local contractor J Tomlinson via direct award and the project process is now back on track.
Iain Davies, managing director at J Tomlinson, said: "Pagabo's range of routes to get involved in projects is incredibly valuable, making sure the approach can be tailored to each project as necessary. The construction industry is a challenging environment at the moment so direct awards are proving more beneficial than ever before. We're pleased to be working with Nottingham College and involved in a local project, which has been made possible thanks to our own credentials on top of important industry relationships."
Whether you imagine having a bespoke framework that eliminates delays as September approaches again or imagine using an established direct award process offered by Pagabo, they enable the same outcomes.
More Information:
Enquire about using a Pagabo Framework today: click here >