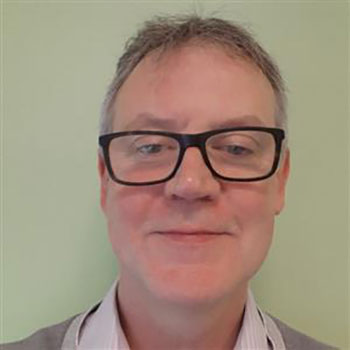 Paul Walker, Chief Technical Officer at Skills for Health, talks about the recently launched Custom Rostering System (CRS) and how a new approach provides visibility that empowers managers to make informed data-driven decisions on staffing levels in all clinical and non-clinical healthcare settings.
Getting your staff roster right is more than important, it's critical to the provision of high quality, efficient patient care. Most healthcare providers have an electronic system for ensuring compliance. In fact, as contracts and work schedules become ever more complicated, it would be surprising if any Trust with more than a handful of Junior Doctors was managing to achieve compliance without such a system.
In increasing numbers, healthcare providers, having seen the benefits in ensuring compliance brought by systems like Skills for Health's DRS (Doctor Rostering System), are considering the move towards an e-rostering system, for doctors and for each and every staff group.
The 2021/22 Priorities and Operational Planning Guidance, published by NHS England in March this year, encourages this. Under the heading: 'Supporting the health and wellbeing of staff and taking action on recruitment and retention', it states that service providers should: "Maximise use and potential benefits of eRostering, giving staff better control and visibility of their working patterns, supporting service improvements and the most effective deployment of staff." It asks providers to: "Show how they intend to meet the highest level of attainment, as set out by NHS England's 'meaningful use standards' for e-job planning and eRostering."
A not-for-profit organisation, set up twenty years ago to help develop the NHS workforce, Skills for Health has met that challenge by developing an eRostering system with the capability to roster all staff groups and provide unprecedented levels of visibility. Users can select the rosters which are relevant to them, for instant access to the information they require. Additionally, to see who is available right now, across the whole organisation, there is no need to view dozens of rotas across several platforms, CRS provides that view in seconds.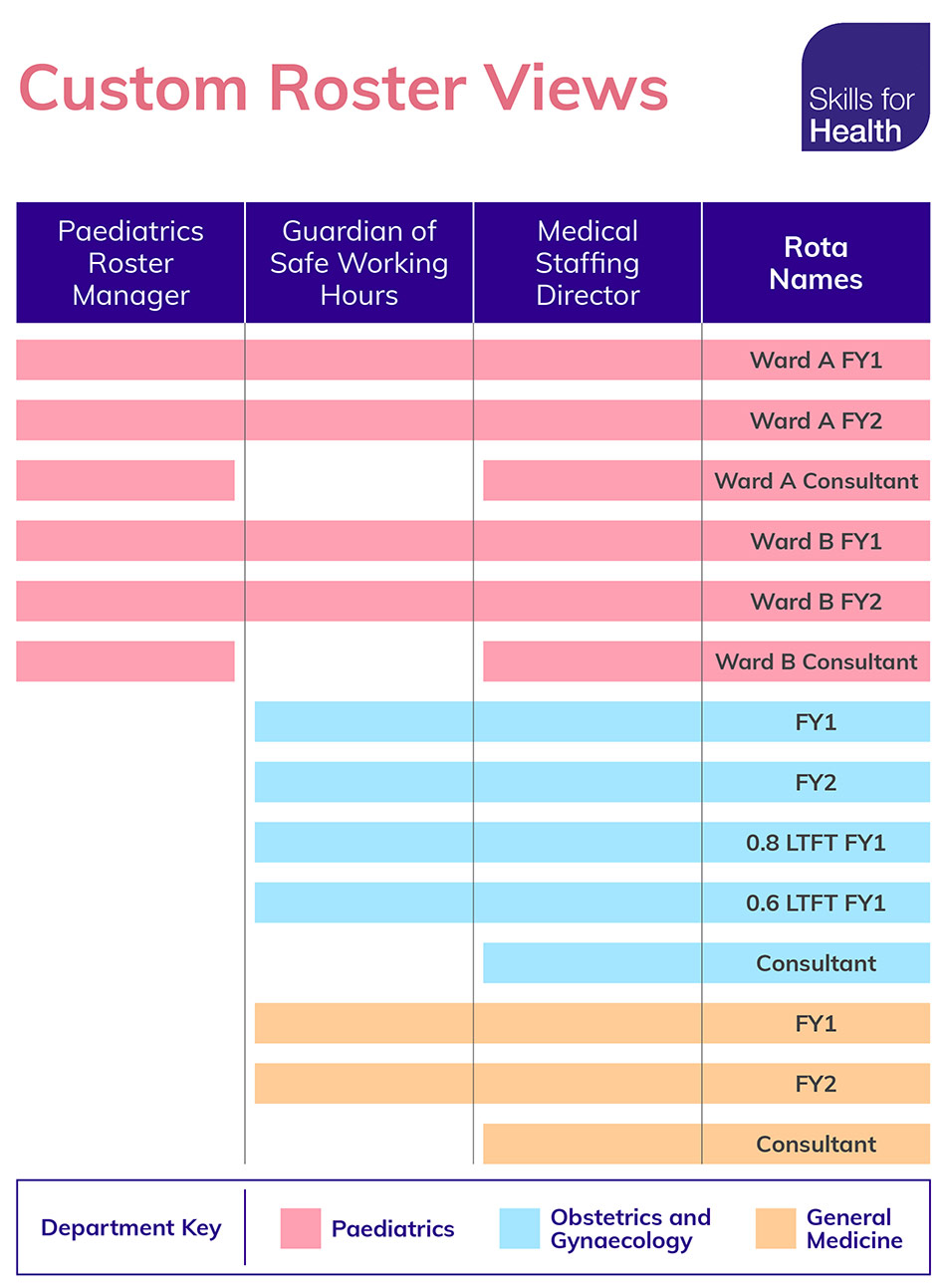 In CRS, users can build their own roster views in order to see the staff relevant to them.
CRS makes roster planning simple, allowing staff to be selected according to skills required, while monitoring compliance and immediately directing the planner to an issue. Potential to integrate with payroll systems enables easy costing, and Skills for Health's partnerships with award-winning bank staff solutions, enable NHS Trusts to reduce agency costs.
That emphasis on providing exactly the information required also means that complex clinical schedules can be managed easily, with a real-time view of events including training and work assignments. For multi-professional events and rosters, CRS allows selection according to the skills and roles required for successful delivery.
Staffing between departments is often approached in a granular way with different staff groups on entirely different rostering systems and poor lateral interaction between wards and departments. CRS provides a broader vision and ensures that the right team members are deployed to the right areas.
By recognising specialities, skills, and experience, CRS enables healthcare providers to respond to a changing healthcare landscape, day-to-day challenges and evolving needs.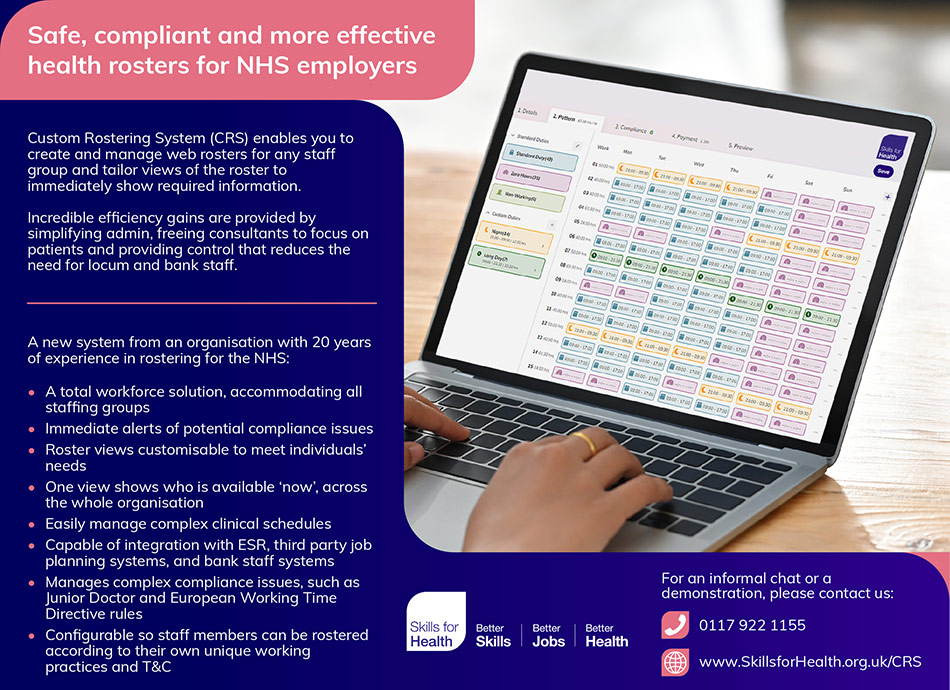 More Information:
Visit: www.skillsforhealth.org.uk/products/custom-rostering-system