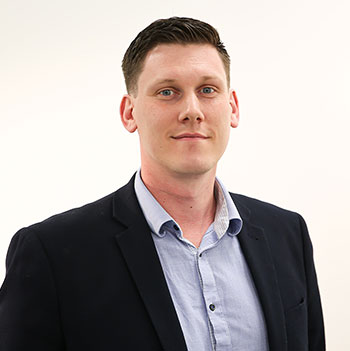 James Young, Chief Technology Officer at Cantium Business Solutions, discusses the need for organisations to strengthen their cyber security measures following the COVID-19 pandemic, and how a recent paper produced by Cantium highlights some key ways of achieving this.
2020 caused major disruption to both our physical and digital worlds. With many public sector organisations forced into dispersed and virtual settings, we've seen the swift adoption of remote systems to enable collaborative working and more agile processes.
However, this rapid transition has also exposed a range of security vulnerabilities, from securing remote access to targeted phishing campaigns, giving cyber criminals the opportunity to exploit the uncertainty brought about by the COVID-19 pandemic. Over the past year, the sophistication of threats has quickly increased, making attacks harder to spot and capable of breaching even the most resilient targets.
Justin Torgout, Director of The South East Cyber Resilience Centre explains; "Cyber criminals are looking to make their attacks more targeted to infiltrate bigger organisations that are likely to progress a better yield in relation to the data they can harvest and then sell on the dark web."
There has been a sharp increase in the number of ransomware attacks over the past year, and the National Cyber Security Centre (NCSC) suggests the way cyber criminals are operating is also changing. Previously, victims of ransomware attacks were denied access to data until payments are made. New tactics include threatening to leak sensitive information to the public.
The NCSC have claimed that on average, British businesses have been needed to be protected against around 60 attacks per month. Amidst the disruption of the Coronavirus pandemic, cyber criminals have preyed on vulnerable organisations; London authority Hackney Borough Council was the target of a particularly serious cyber-attack in October 2020 that saw personal identifiable information stolen and published online. The attack is continuing to disrupt services and IT systems months on, derailing house purchases as the council is unable to process land search requests.
The NCSC's support for the healthcare sector has seen it scanning more than 1 million NHS IP addresses for vulnerabilities. This has subsequently led to the detection of 51,000 indicators of compromise. The evolving threat landscape, coupled with rapid digitisation and a largely dispersed workforce, brings increased security concerns, with the volume of sensitive information held and shared across networks by public sector organisations making them valuable targets for attackers.
This however also poses an opportunity for defenders. Now is the time for public sector organisations to re-evaluate their cyber security, potential risks and exposure to determine whether existing controls and measures are robust enough.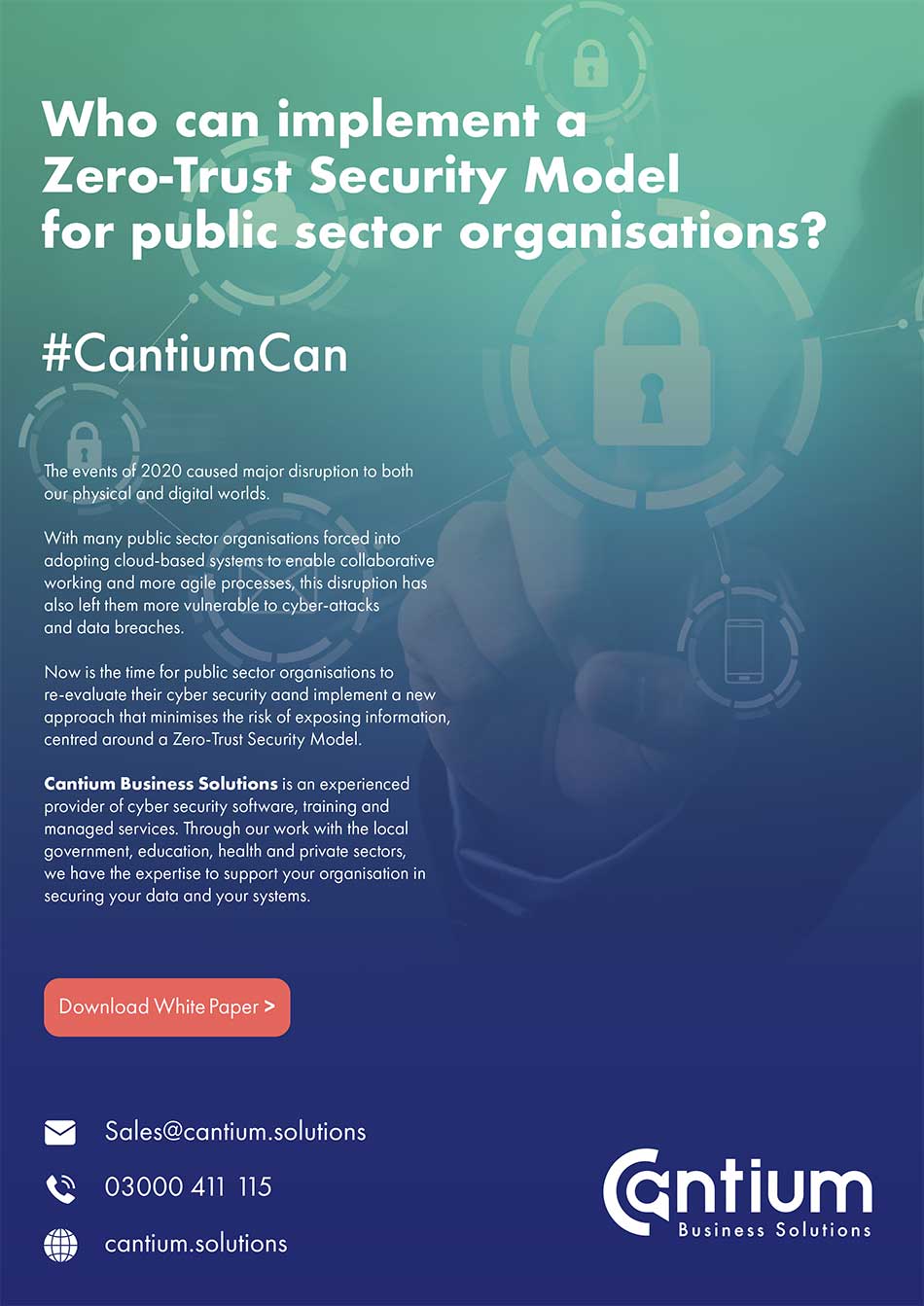 Cantium Business Solutions has prepared a paper exploring how public sector organisations can achieve cyber resilience and ensure long-term solutions in 2021 and beyond – sharing our insights, knowledge and experience on how to manage cloud environments and proactively protect your networks, systems and data.
Read The White Paper:
You can read the white paper here: Cyber Security for the Public Sector