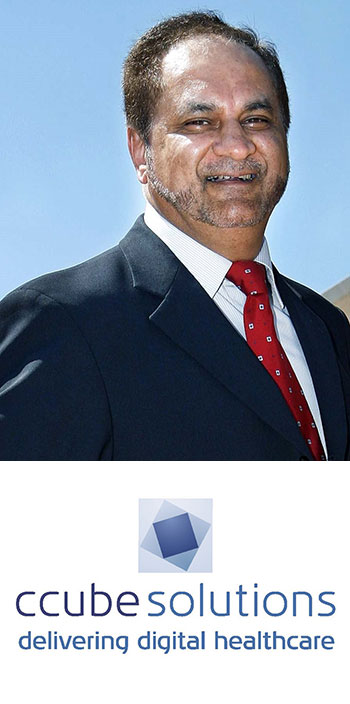 Designed and built with NHS practitioners using the latest technologies, CCube's award-winning solutions deliver electronic health records to clinicians, secretaries and administrators in the format they require, when and where they are needed. Dr Vijay Magon, Managing Director of CCube Solutions, demonstrates here how their proven track record of project successes and expertise working with the NHS over 20 years is providing cost-effective and scalable solutions, tailored to meet individual requirements.
CCube Solutions specialises in providing Electronic Document and Content Management and Workflow solutions, based on the CCube software suite which holds and manages some 450 million documents containing over 2 billion pages for 32 million patients across 30 NHS organisations around the UK.
In-house scanning: St Helens & Knowsley Teaching Hospitals NHS Trust
STHK started a project with CCube in early 2009 to digitise and deliver electronic patient records files to guarantee notes availability, improve the quality of patient care and save money. The results are impressive becoming the first trust to stop using paper records in clinical practice, creating £1.4M annual savings from £1.2M investment in the process, enabling 175,000 medical records to be digitised (c52 million pages) and avoiding 7,000 files per week being hand-delivered.
Outsourced scanning: Aintree University Hospital NHS Foundation Trust
Aintree University Hospital at first considered creating its own scanning bureau but then decided to outsource to an external scanning services provider. Again, CCube Solutions EDRM software was installed and used to deliver the digital records at the point-of-use.
Aintree were the first trust to use forms recognition technology to automate the recognition and classification of pre-printed medical forms which make up 95% of medical files with £1M annual savings from £1.5M investment.
Hybrid model: North Bristol NHS Trust
North Bristol NHS Trust approached the whole transition from paper to digital medical records by both setting up its own in-house scanning bureau and working with a third-party outsourcing specialist to do the back scanning. Returns from the project have been significant including scan-on-demand model to digitise patient medical records that will save over £1.3M within 4 years.
Avoiding scanning legacy paper in the first place – the Papworth Hospital model
Tertiary Trust, Papworth Hospital, installed EDRM, workflow and eForms from CCube Solutions to create an electronic medical records system (EMR). The focus has been to concentrate on the patient's pathway from the moment an individual is referred to the hospital so that referral paperwork and medical notes are indexed, shared and information automatically routed to boost efficiency, reduce costs and enhance patient care.
Return on investment included a significant reduction in operational costs by removing physical paper records storage and management that were costing the trust over £200K pa and the whole project including software and project management cost under £190K.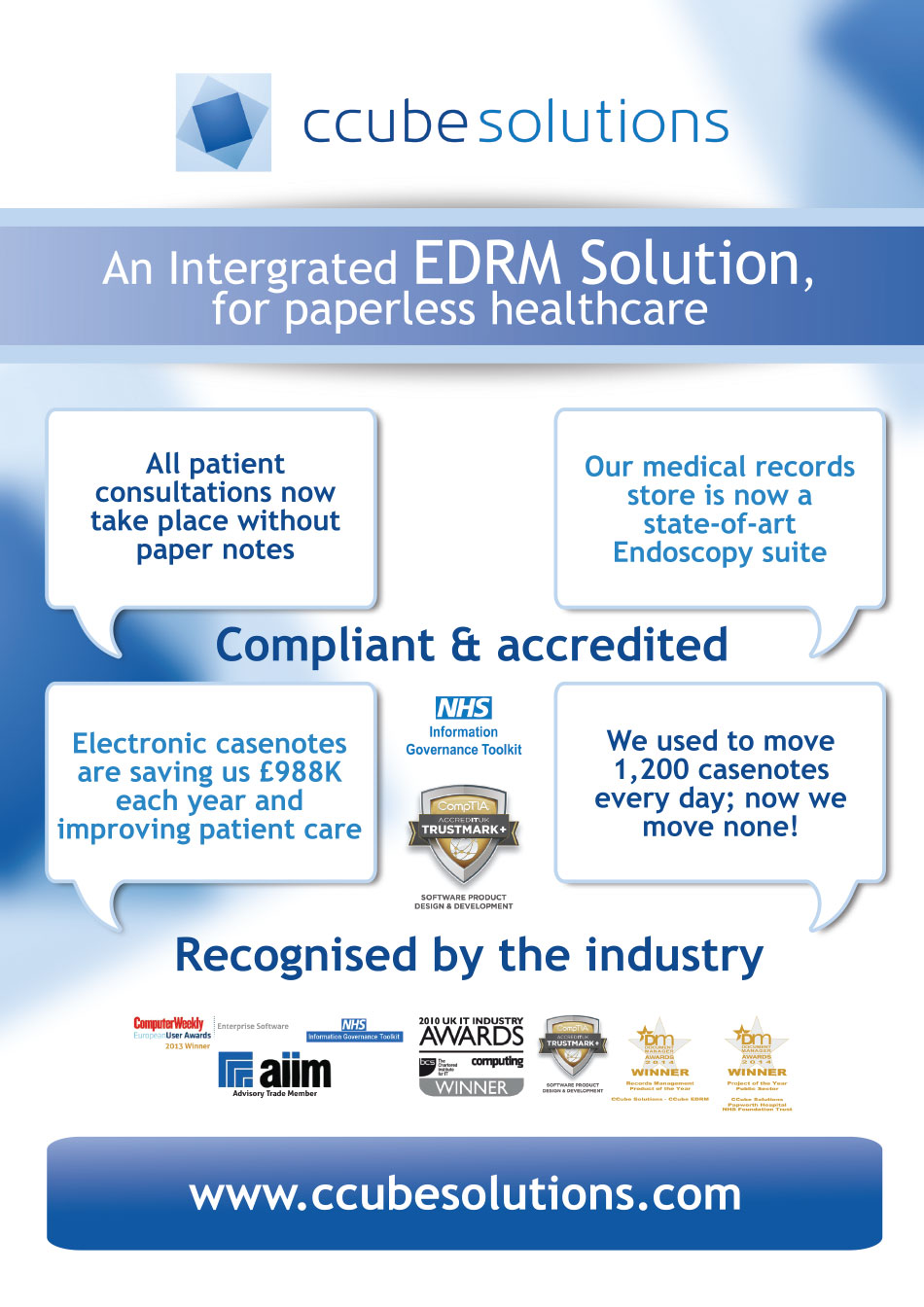 Medical records in primary care – the GPs
Turning to GPs, we launched our eLG solution – a secure and hosted electronic Lloyd George (LG) platform.
CCube Solutions has deployed a secure and hosted platform for the storage, access and lifecycle management of electronic LG records. This is a scaled-down version of its EDRM technology implemented in 30 Acute NHS Trusts throughout the country. The upload process of Lloyd George files is free, fully automated, and meets agreed SLAs. Access to this information is via a standard Internet browser using any device.
Contact CCube to discuss how we can look after every stage of your information strategy, from capture and life-cycle management to delivery.
More Information:
You can read more about CCube here: www.ccubesolutions.com