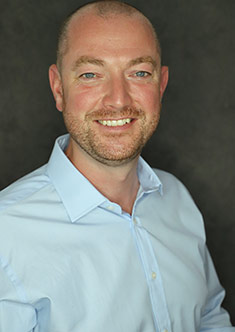 Paul Romer-Ormiston is Tillr's CEO, and has built a software business that successfully digitalises operational activities for local authorities across the UK. In this article he lays bare the fact that transformations do not have to be costly and time consuming. Instead, with the right tool, change can deliver long-lasting benefits rapidly – and lockdown has proven that.
In an era when local authority budgets are under pressure as never before, a partner who can save you both time and money is a precious commodity.
Since its foundation in 2015, Tillr has established itself as a go-to process digitalisation specialist for a host of local authorities and county councils across England.
Councils that take delivery of the company's eponymous software platform see a dramatic increase in efficiency and become better at understanding their data through improved analytics, harnessing the power of information they have had all along.
In short, Tillr takes its clients' processes to the next level through digitalisation and does it so effectively that the company has a customer retention rate of 98 per cent.
Key to Tillr's rapidly growing reputation as a trusted service provider is the effort its team puts in to understanding the nuances of each organisation.
Our customers see us as a partner, not just a vendor. We don't just turn up and flick a switch, then go away and 11 months later to ask you to renew your contract. We take part in the whole process.
What is Tillr and how does it benefit its users?
Tillr is a software platform that enables its users to transform their working practices by digitalising and automating their operational activities.
Customers notice an immediate boost to their efficiency and a reduction in administrative tasks – and as time goes by the 'single source of truth' database delivers a powerful reporting and analytic capability.
What is really exciting about Tillr is its flexibility. This is a platform that is highly configurable to a broad variety of uses. Whatever your vision is, Tillr can make it a reality – no two customers of Tillr have the same implementation.
Why partner with Tillr?
Councils who bring Tillr on board use it for a broad variety of applications. Tillr has helped to digitalise operations including leisure, waste management, parks and open spaces, highways and environmental services.
More than 80 leisure centres across England are monitored using the platform, including those in the Royal Borough of Kingston, whose Corporate Head of Contracts, Sue Gregory-Johnson, commented: "It's a fantastic and efficient system – I wish I had use of it many years ago!"
Change is good
Now is the ideal time to transform the way we work. We have all had to embrace change during the recent lockdown, in our personal and working lives. Any organisation not using the crisis as a catalyst to improve, is leaving itself open to being left behind. Change your game.
Further Information