The team at AdEPT Technology deliver solutions that impact more than 2.1m patients, thousands of health sector staff, hundreds of GP practices and many care homes nationwide.
All of which have had to rapidly adapt to the changing world caused by the coronavirus pandemic.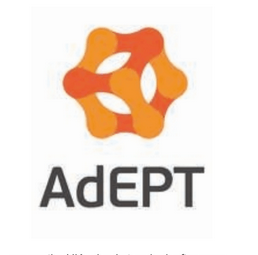 AdEPT operating in the health arena
AdEPT has a long-standing presence within the health sector. Over recent years this has accelerated as, working with our market-leading ecosystem of partners, we have deployed numerous network, voice and LAN solutions into the Health sector, including a secure and performant digital network across Kent, as part of the UK wide Health and Social Care Network (HSCN).
These AdEPT-provisioned networks are supporting over 30 NHS trusts and many large private and public hospitals, such as Great Ormond Street Hospital (GOSH).
These challenging times have led to the NHS and the private sector working evermore closely – for example AdEPT customer, the Health Corporation of America (HCA) operating approximately 70 per cent of the private hospitals in London, is now providing extensive services, beds and expertise to the NHS to relieve the pressure on existing NHS facilities.
The challenge of remote working and increases in patient numbers has also brought about massive changes to the frontline staff in GP practices. This is a world well known to AdEPT, given it services more than 400 GP practices across the UK, who, in turn look after more than 500,000 patients.
Instant changes
A new word for challenging times – unprecedented. These are indeed unprecedented times. Daily podium appearances by the Cabinet, charts and graphs depicting infection rates and deaths, instructions to stay home and Government advertisements imploring people to socially distance.
We are learning new phrases like 'furlough', lockdown', 'social distancing' and 'key worker' – with AdEPT employees classified as key workers to help keep the UK moving. It's clear that information technology, telephony and networking have never been more critical to the functioning of the UK. So, it's no wonder that the services AdEPT provide are being called the 'fourth utility'.
Rising to the challenge
Immediately AdEPT saw a massive rise in requests for help, with AdEPT service desks experiencing in some cases a ten-fold increase in support calls, with many originating from primary care and GP practices. In a three-week period AdEPT, fielded more than 1500 support requests from NHS sites.
The calls varied – some practices requested help to update messages to give the public the best medical advice, with a lot of further changes as official advice evolved. As with many other businesses that support the NHS, AdEPT provided this service free of charge.
In addition, AdEPT has been working closely with our large health sector customers on various propositions to combat these challenging times, ensuring that these customers can adapt to a new way of working; including network capacity upgrades into key and acute hospitals that are taking in additional Covid patients from other areas, as well as building flexible and remote-working solutions for their employees.
Working practices changed overnight. For example, many GP surgeries decided to triage every request for an appointment. This increases the burden on the frontline teams and their communication facilities – but with the benefit of a reduced burden on the doctors themselves.
Addressing this surge in demand would sometimes be achieved remotely with a simple remote change, but with older systems a practice visit was required. Again, AdEPT has been providing these engineering resources at no cost to the practices where possible.
Our engineers feel proud to do what they can to support the NHS, and many are working additional hours to complete this work without any financial recognition.
Some exemplars leading the way
Care Plus Group are providers of community health and care services in the north east Lincs region. Care Plus is an example of the art of the possible, having fully embraced the convergence of voice and data. Within the Care Plus technical architecture, the voice solution is a fully-embedded application supported by their IT team with back up from AdEPT.
Immediately after the government announcement of lockdown, the AdEPT team had a call from Care Plus asking how can we support this new world of remote working. The mission was to ensure care services would be maintained during the Covid-19 outbreak.
Fortunately, as leaders not laggards, their converged network made the solution simple. Their telephony architecture – Avaya IP Office Server Edition – supported the softphone solution for both administrators and contact center staff. AdEPT simply applied the correct license and they were up and running within 24 hours.
Sadly, not so easy for some
This was not as simple for practices without converged networks and with poor bandwidth. For these AdEPT had to find a solution that;
a) Did not require any clinical commissioning group IT expertise – as these teams were stretched due to the crisis, and
b) Did not put any further demands on the limited bandwidth available in the NHS N3/HSCN networks.
Rising to the challenge
To solve this problem, AdEPT combined the strong call routing capabilities of the telephone system held onsite at the practice and the flexibility of the AdEPT Nebula Cloud Hosted voice platform. In essence, AdEPT routed the on-premise solution to the cloud hosted solution – to provide the virtual surgery capability.
The solution enabled administration and reception staff to work from home, fielding high volumes of calls due to the increased demands on primary care.
It delivered calls straight to their mobiles, with the calls still fully recorded and secure, whilst maintaining the high service levels their patients expect. For example, explaining to patients where they were in a queue and routing calls to the right doctor's teams.
The solution gave doctors the ability to make calls from their mobiles while at home – calls that are secure, fully recorded and appear to be coming from the surgery.
Neither the 'diverted on-premise' solution nor the 'hosted cloud' solution required any extra lines or expensive software licenses. They were provided within hours of the request, run on a monthly basis and can be turned off without penalty when this crisis ends.
Impacting the lives of many
This is a solution that has now been provided to 150 GP practices – with many more being deployed daily, helping those practices serve thousands of patients across their communities.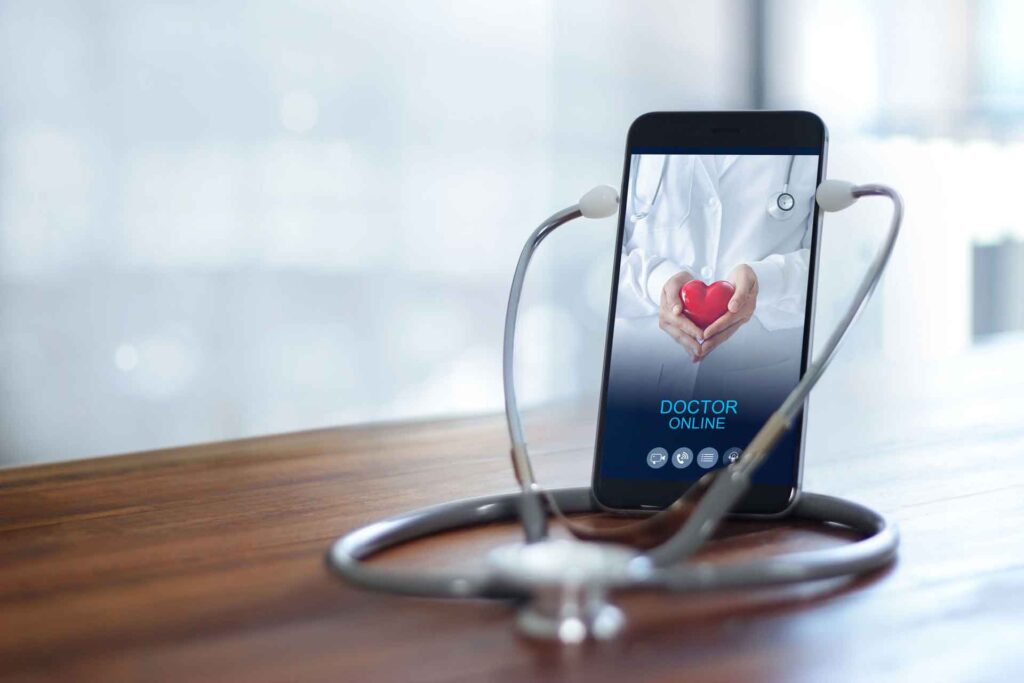 Finally, within the social care arena
The care home sector has really hit the headlines in recent days, as it is a particularly vulnerable sector within the Covid-19 pandemic. With more than 400,000 elderly residents living in nursing and care home settings, this is a significantly important sector of the UK economy.
AdEPT supports more than 20 care home providers and none more so than Rusthall Lodge Care Home, close to AdEPT's Head Office in Tunbridge Wells. AdEPT was only recently selected as the Home's IT, voice and data partner.
Given the vulnerability of residents to Covid-19, the Home's senior management team needed to create an on- and off-site staffing system that supported the 24/7 care obligations and nursing of residents, whilst minimising the risk and exposure of both staff and residents to the Covid-19 virus.
In response, AdEPT delivered a new secure firewall and remote working service to support and aide the Home's business continuity plan. A small example of the sort of challenges AdEPT have been delivering across the health and care arena.
All in all, a positive story arising from times of massive challenge.
AdEPT is doing everything possible to support our public sector customers during this time, and with recent special procurement measures announced by the government for goods and services amid the Covid-19 pandemic.
Further information: