After launching a new framework to help public bodies purchase cloud solutions, Phil Davies, Procurement Director at NHS Shared Business Services (NHS SBS), believes it will simplify the public sector procurement process and provide very best value for money.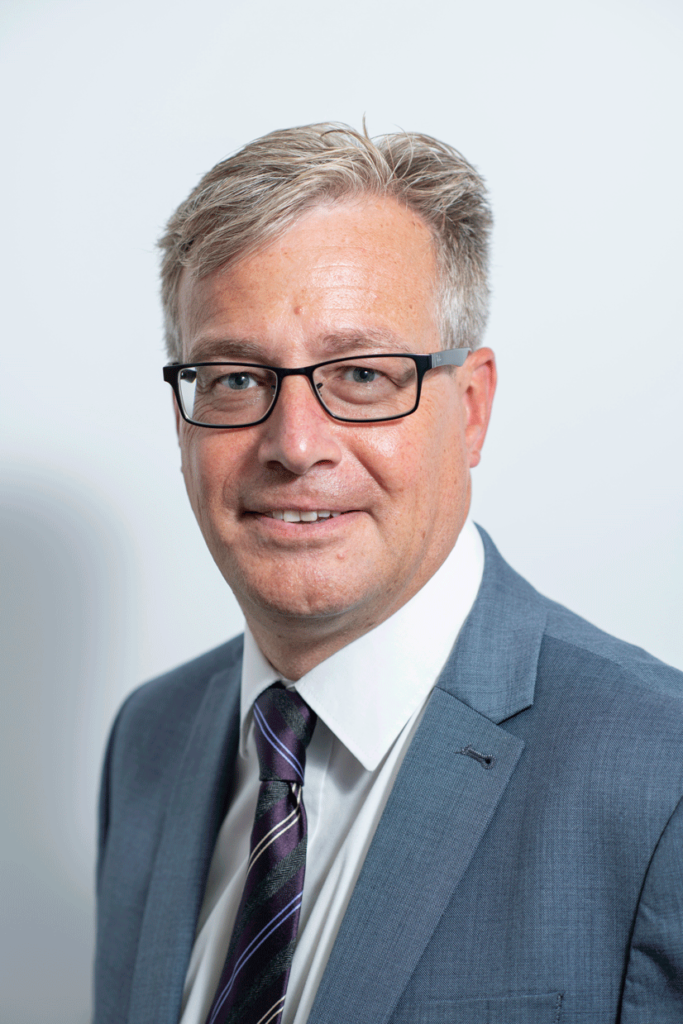 The ever-increasing popularity of cloud computing across the public sector in recent years has provided a great opportunity – helping to improve the lives of those working to deliver our public services, whilst also benefiting the general public who access them day-to-day.
Perhaps unsurprisingly, the rapid growth of the sector – and the growing demand from NHS organisations, government departments, local authorities, and others, for cloud technologies – has led to a somewhat crowded and complex market. A space where it is all too easy to be overwhelmed by the huge breadth of products and services on offer from a seemingly endless pool of suppliers.
And this chimed exactly with the feedback we had at NHS SBS from those using our 70 or so other framework agreements – buyers from across the public sector purchasing everything from construction services to consultancy, legal services to waste management. Describing the process of navigating the cloud market as unmanageable and daunting, the appetite for a simplified procurement process was apparent.
With public bodies across the country at entirely different stages of cloud adoption – and each with its own unique set of intricacies and requirements – it was clear that a one-size-fits-all approach was not what was needed.
With all of this in mind, we set about developing a brand new Cloud Solutions Framework, which involved a rigorous tender process to ensure legally-compliant access to the very best cloud services at the most competitive price. Like all of our frameworks, access is free of charge to public sector bodies and the agreement is awarded under NHS terms and conditions, offering maximum leverage for the NHS and wider public sector.
Crucially, we deliberately limited the number of suppliers on the framework to the 10 or 20 most outstanding across four separate lots. The result is a specialist pool of 24 leading suppliers, which provide the greatest expertise and best value-for-money to the NHS, local authorities, police, educational establishments, or any other public sector organisation.
The framework is also structured in a way that includes a full range of cloud support services, which means that regardless of where a public body is on its journey into the cloud – or how straightforward or complex its requirements – purchasing the right support is simple, quick, cost-effective and OJEU (Official Journal of the European Union) compliant.
Four different lots cover a wide range of cloud services and include both bespoke and off-the-shelf solutions. The provision of tailored support – unique to our framework – is particularly appealing, enabling a level of flexibility that is often critical to success in the public sector.
Lot 1, 'Solution Design and Consultancy', focuses on the initial support that is needed ahead of cloud implementation. This would include things like an analysis of an organisation's 'as is' position, cloud readiness assessments, architecture design and migration planning. It is particularly useful for any organisation considering migration from outdated legacy infrastructure to public or private cloud. Alternatively, it may also be for those that have already taken the initial steps and now require enhanced support to move to the next stage of cloud adoption.  
Lot 2, 'Infrastructure as a service (IaaS), Platform as a service (PaaS) and Software as a service (SaaS)' – in other words, services to design, build, secure and operate cloud hosting environments. This includes public cloud and/or private (and hybrid) cloud hosting, processing, storage, networks and applications running on cloud infrastructure. It covers access to implementation support and end-to-end security management. And it includes a wide range of advanced services, such as AI (Artificial Intelligence), Machine Learning, Chatbots, Blockchain and Big Data.
Lot 3, 'Cloud Support Services', includes real time support, access to professional expertise, and a range of ongoing or ad-hoc specialist support services. This includes everything from on-site management, to light touch remote support, which enables the retention of in-house management.
Finally, Lot 4, 'End-to-end Cloud Solution', helps match a public sector organisation with a trusted partner – a service provider that can offer complete start-to-finish support for its cloud journey. Somewhat of a one-stop-shop if you like!
The framework itself runs until September 2021 (with an option to extend for a further two years) and enables public sector users to make direct awards or run mini competitions – which provides further scope to drive down price – to best suit their individual needs.
And, to reflect the fast-evolving nature of the sector, the agreement also encourages suppliers to bring forward innovative new products and solutions throughout the life of the framework, which would further benefit the public sector.
Having set out with the aim of making it quick and easy for the public sector to procure the best quality cloud services at the best possible price, we believe our Cloud Solutions Framework – with its uniquely challenging entry requirements and restricted number of suppliers – will benefit our public sector partners across the country, helping them to invest in new and exciting technologies that transform the way they work and enhance the services they deliver for future generations. It is house style. So
Further information: