If you're responsible for developing your workforce space you needn't do it alone. Here, Crown Commercial Service sets out some of the ways its agreements can support those across the public sector in fulfilling their requirements.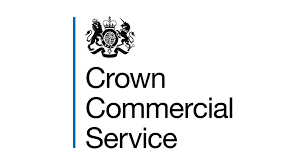 Those with a role in workforce planning, juggle decisions around recruitment, training and retention daily. It can be challenging just to keep on track whilst being thrown choices about contingent labour, consultancy, benefits schemes and apprenticeships.
Crown Commercial Service (CCS) has a range of solutions to help those who recruit and manage personnel as they make this journey — whether they are HR professionals or not. We even offer specialist commercial agreements for those seeking support in the health and education sectors.
These agreements ensure our customers can access a range of great value opportunities, while simplifying the way their organisations source and support people.
A customer's journey might begin by considering whether the business needs are for contingent labour or consultancy support – the distinction is important.
A temporary worker, for business-as-usual or service delivery activities, falls under the category of contingent labour; this includes interim managers and specialist contractors.
However, if the need is for objective, time-limited advice with a defined output, when in-house skills aren't available, consultancy support is required. This tends to relate to the strategy, structure, management or operations of an organisation.
Whenever a customer is unsure, we advise that they call or email a member of the CCS team so we can provide assurance and put them on the right track. We constantly listen to feedback, and of course factor in government policy, so when customers use our deals they know they are not only legally compliant but have built in future requirement strategies too.
This means they can aspire to a model of total talent management; integrating the skills of permanent and contingent workers — allowing a keener focus on team members' all-round value.
This flexible approach can help an organisation become more nimble, and allow it to quickly identify and address skill shortages. It does so by enabling better informed choices on the acquisition, development and retention of talent. Importantly, it also links your organisation's recruitment strategies to your overall corporate strategy.
But the goal of total talent management, and the benefits associated with it, can only be realised when the contingent and permanent workforce is looked at as a whole. CCS can offer the support you might be looking for as you take the first steps on that journey.
For further advice visit:
https://www.crowncommercial.gov.uk/agreements/pillar/people
info@crowncommercial.gov.uk
Or call us on 0345 410 2222