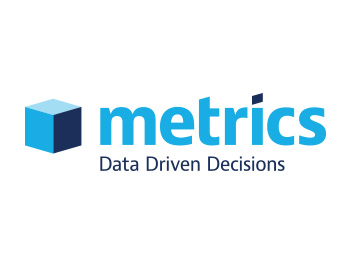 External procurement of IT services is well established in the public sector. Nevertheless, problems often arise, in the relationship or in the evaluation of service levels or pricing. Independent consultants can assist in putting the relationship and discussions on a stable footing.
Sourcing Support
IT sourcing can be a meaningful solution, but also includes risks. For years, there has been a perception that one third to one half of contracts do not bring the expected success. On the one hand, this is due to a shortfall in service performance, but on the other hand, it is also due to misaligned expectations and general conditions.
Sourcing managers must prepare themselves as effectively as possible for each partnership, especially in times of volatility, uncertainty, complexity and ambiguity. To reduce the risk of a sourcing contract, it is important both sides proceed professionally: take enough time, prepare for the deal, bring realistic objectives and aim for meaningful goals. After all, the life cycle of a contract does not run on a straight road to the horizon, but often like a path through rough terrain. Even a small mistake or a misunderstanding can throw the vehicle off track.
Here are some issues we see impact sourcing processes time and time again: 1) Overly ambitious project planslead to insufficient time spent in areas such as due diligence and negotiation frequently lead to poorly scoped services with punitive pricing; 2) Unrealistic business cases and expectations rather lead to disappointment further down the line; 3) Poor staffing and funding of the retained organisation leads to difficult service relationships. The skills required to manage a service provider are very different from the skills required to run a service. It is vital to have sufficient people in the right roles with the right skills managing your service providers.
An analysis undertaken with our clients demonstrates involving a third party advisor which specialises in sourcing ensures independence and objectivity during the process and will reduce cognitive biases during negotiation. The analysis shows sourcing engagements which involved a third party advisor delivered pricing approximately 6% to 10% better than engagements with no external input. Further analysis shows that if the sourcing specialist also has access to a database of real deal data, the outcomes from a price perspective can be dramatically better; 10% – 20% better.

Our insights
See our playbook for a series of thought-provoking insights you can apply to your sourcing processes: Download here >
Contractual price benchmarking
In the current climate, ensuring your IT contracts represent good value for money is vital. Running a tender process is an obvious part of the procurement lifecycle, however, if you have an opportunity to test the pricing of your contract(s) mid-term this may yield valuable benefits.
Market price benchmarks can have a significant impact on IT outsourcing prices during negotiation, whilst assessing running contracts and at the renewal phase. In our chart, we show the impact of a market price benchmark during the term of a contract. Evaluation shows 45% of outsourcing contracts include the implementation of a market price benchmark in the first twelve months, and another 40% in months 13 to 36. In two-thirds of the benchmarks analysed, prices were lowered by an average of 11%.
IT services have differing performance, quality and costs depending upon how services are delivered and by whom. Performance and quality can be measured against SLAs and KPIs determined in the services contract, but knowing whether these are good when compared to the wider market is vital. Pricing may have looked good when the contract was signed, but whether those prices are competitive after the service has changed and the market has evolved, is crucial.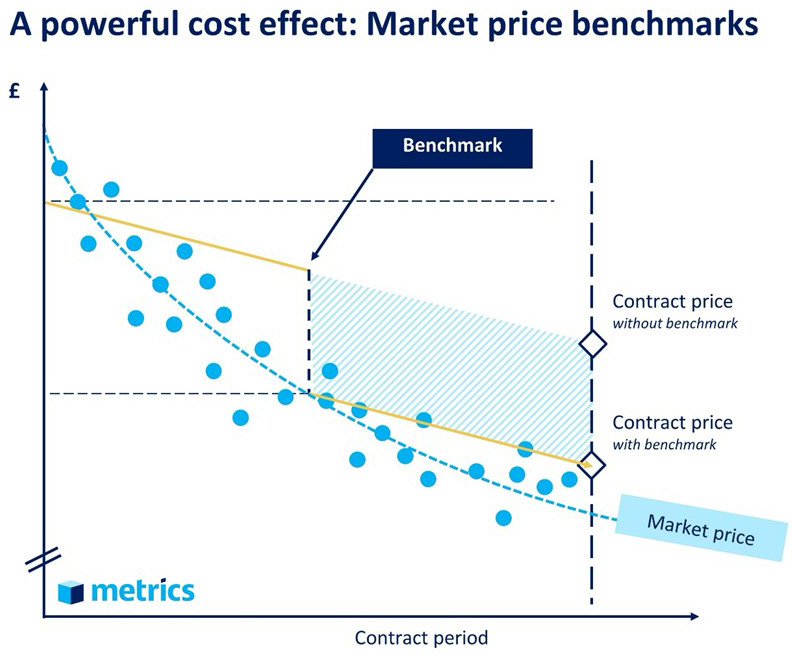 Clarity of spend
If the resulting performance compared to a peer group is not as desired, an improvement programme could required, or in the case of the price benchmark, a reduction in contractual pricing.
Transparency of the financial makeup of your contract can make life much easier when dealing with stakeholders and explaining or justifying external spend. It also ensures a thorough understanding of factors such as the impact of volume on spend which, in a world where cloud usage is proliferating, can drive fundamentally better deal management.
IT services are a very costly affair, so it is critical to ensure prices are in line with the market. Many IT contracts include benchmark clauses for the very reason of ensuring the contract remains competitive over time. The cost of performing a benchmark is generally small in relation to the possible savings identified.
In conclusion, how do you know whether your IT service pricing is value for money? Should you now consider conducting a benchmark?
More Information:
Email: jeremy.smith@metrics.biz
Website: www.metrics.biz