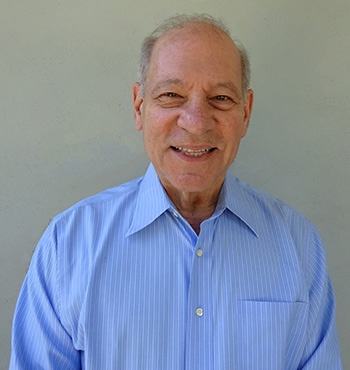 ScannX, the leading U.S. developer of cloud-based book and document scanning software solutions, is coming to the UK soon. ScannX has successfully built a decade-long reputation in the U.S. for combining powerful, state-of-the-art book scanning hardware with intuitive, easy-to-use software. For nine years running, Library Works' Modern Library Awards has recognised ScannX for its innovative products and excellent client support.
Murray Dennis, ScannX's CEO, explains why scanning software is as important as the scanner itself when helping students and other library users access information from library collections.
"Libraries remain an important part of the information gathering process for students, especially for university courses that require a significant amount of background reading and bibliographic citations," says Dennis. "In an ever-evolving world of online information available at the touch of a keyboard button, library users appreciate the ability to capture printed text in digital formats. Saving scanned material for future reference eliminates laborious note writing and makes research much more efficient."
University and public libraries carry an extraordinary wealth of information. Although finding information is quick and easy through on-line research, the academic requirements for more background and detail leads students to visit their university library. Time is precious, so extracting information to read, assess and work with later is preferred. This capability has led ScannX book scanners to become a well-loved tool in many U.S. university and public libraries.
In addition to its popularity with library patrons, librarians also appreciate ScannX's capabilities. Digitally capturing information from a library's collection provides a safer alternative than checking out books by students, which can result in loss or damage. In addition, ScannX scanners are designed to prevent book spine damage, which can occur when patrons use traditional copiers.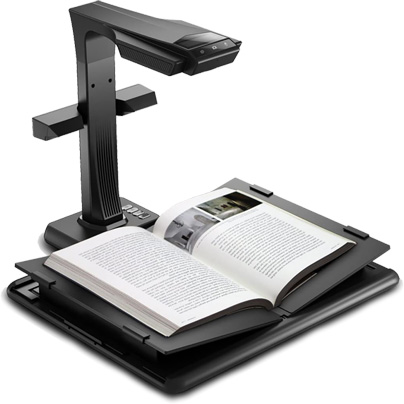 What can ScannX offer UK students to make their research and studies easier and open to all? The answer is in the trailblazing, state-of -the-art software that ScannX has created.
Saving scanned copy wherever you need
Scanning with ScannX software offers more than just the copy of a document or book page. The software options offer a multitude of ways to save the scanned copy, converting scans to a wide range of formats as well as email, print, saving to mobile devices, storing on networks, USB drives, or sending to preferred cloud storage.
Scanned image enhancement
ScannX software automatically crops, straightens and orients scanned documents no matter how they are placed on the scanning area. It can also convert curved books to flat scans using advanced AI algorithms.
Scan to translation capability
And, for international students who don't have English as their first language, ScannX provides software that can instantly translate the book or document into over 100+ different languages.
Accessibility features for the visually impaired
For the visually impaired, ScannX software integrates with Windows Narrator, which can guide users through the scanning process. Users can also convert scanned text to audio files and then save it to a USB drive for later listening. ScannX offers high contrast viewing and on-screen text magnification to enable easier reading and help those with visual disabilities better navigate the scanning process.
Converting handwritten documents to text
There's even software to scan handwritten documents into text format; ScannX Cloud Services offers handwriting recognition services as an optional add-on software-as-a-service, converting handwritten documents to text for easier, quicker reading.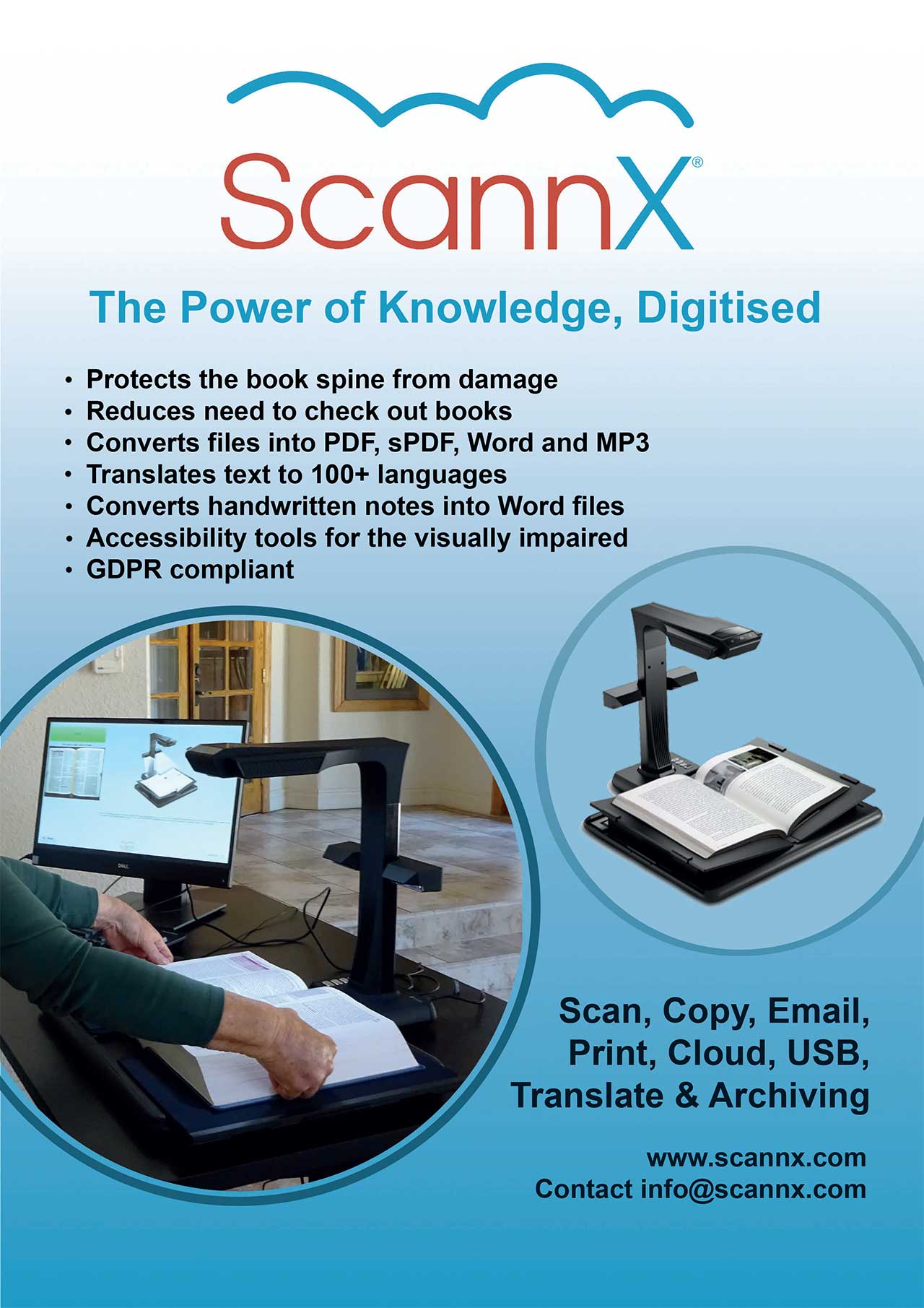 ScannX has supplied thousands of scanning hardware and software systems to U.S. university, school and special libraries, culminating in over 220 million pages scanned to date, both securely and reliably. We look forward to the opportunity to serve libraries in the UK.
More Information:
Find out more about ScannX here: www.scannx.com