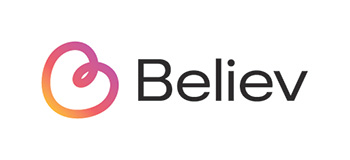 Liberty Charge has rebranded as Believ, in order to better reflect its proposition of being able to offer all charging speeds, to signal that it now delivers charge point solutions to businesses, as well as local authorities, and ultimately to support its mission of 'cleaner air for all'.
Believ installs, manages and maintains all speeds of publicly accessible charge points at zero cost to both the public sector and business sectors.
Believ's experience has highlighted that those delivering EV charging networks need their charge point operator (CPO) to behave as a business partner and review a site's total charging needs in order to make recommendations without any bias to charging speed or manufacturer. It is this 'all speeds' approach that Believ wholeheartedly endorses to help local authorities to better serve the needs of EV drivers, and encourage more people to make the switch from petrol and diesel vehicles.
Believ will help to accelerate the roll out of the convenient and reliable network of publicly-accessible charge points that the UK so desperately needs. It is providing EV charging convenience, on-street, in residential locations, and in local car parks, as well as the retail, leisure, healthcare and educational destinations that supports the diverse requirements of EV drivers, and accelerates the switch away from petrol and diesel vehicles.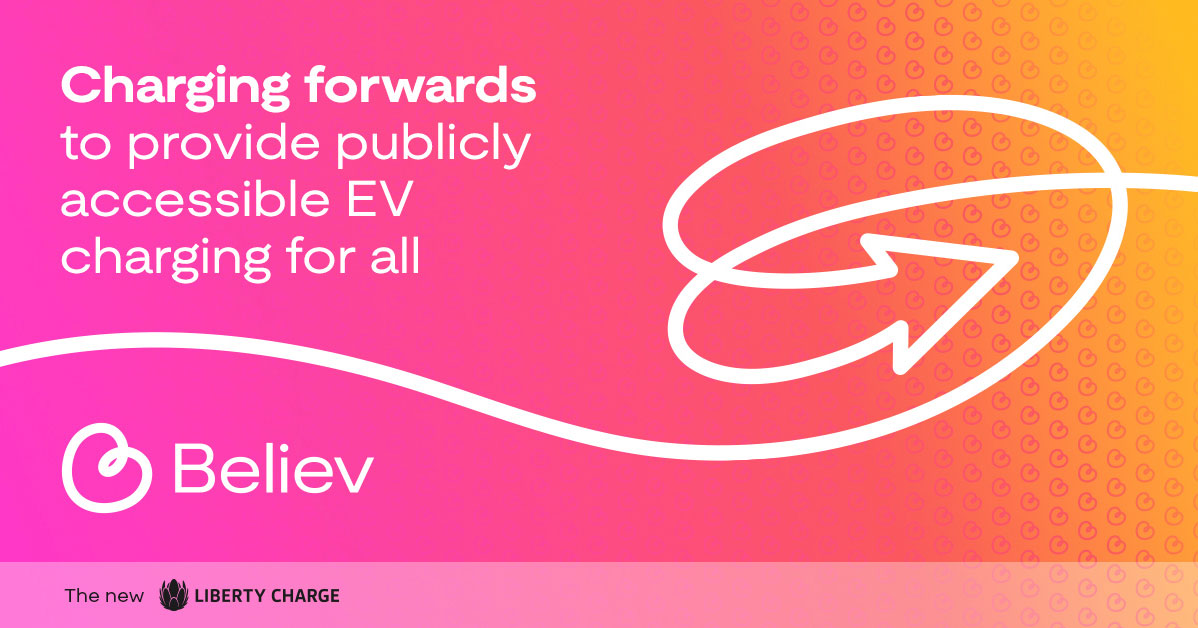 Perran Moon, CMO, says Believ will make tangible differences in the movement to improve air quality, by reducing pollution and the UK's dependence on fossil fuels:
"Increasing the pace of the UK's EV charging infrastructure roll out is essential because we are currently falling short in delivering the Government's ambition of installing 300,000 publicly-accessible charge points by 2030. Speed is therefore of the essence. Believ holds large stock volumes of charge points capable of delivering all speeds, meaning we're able to deploy at scale and at pace.
"As our customers already know, our end-to-end charge point service comes at zero cost – we manage all planning, installation and ongoing maintenance with no reliance on public or external funding. And we remain part of Liberty Global and Zouk Capital, with Virgin Media O2 as our delivery partner, so we continue to have the scale, capacity and financial backing to roll out charging networks as quickly as they're needed."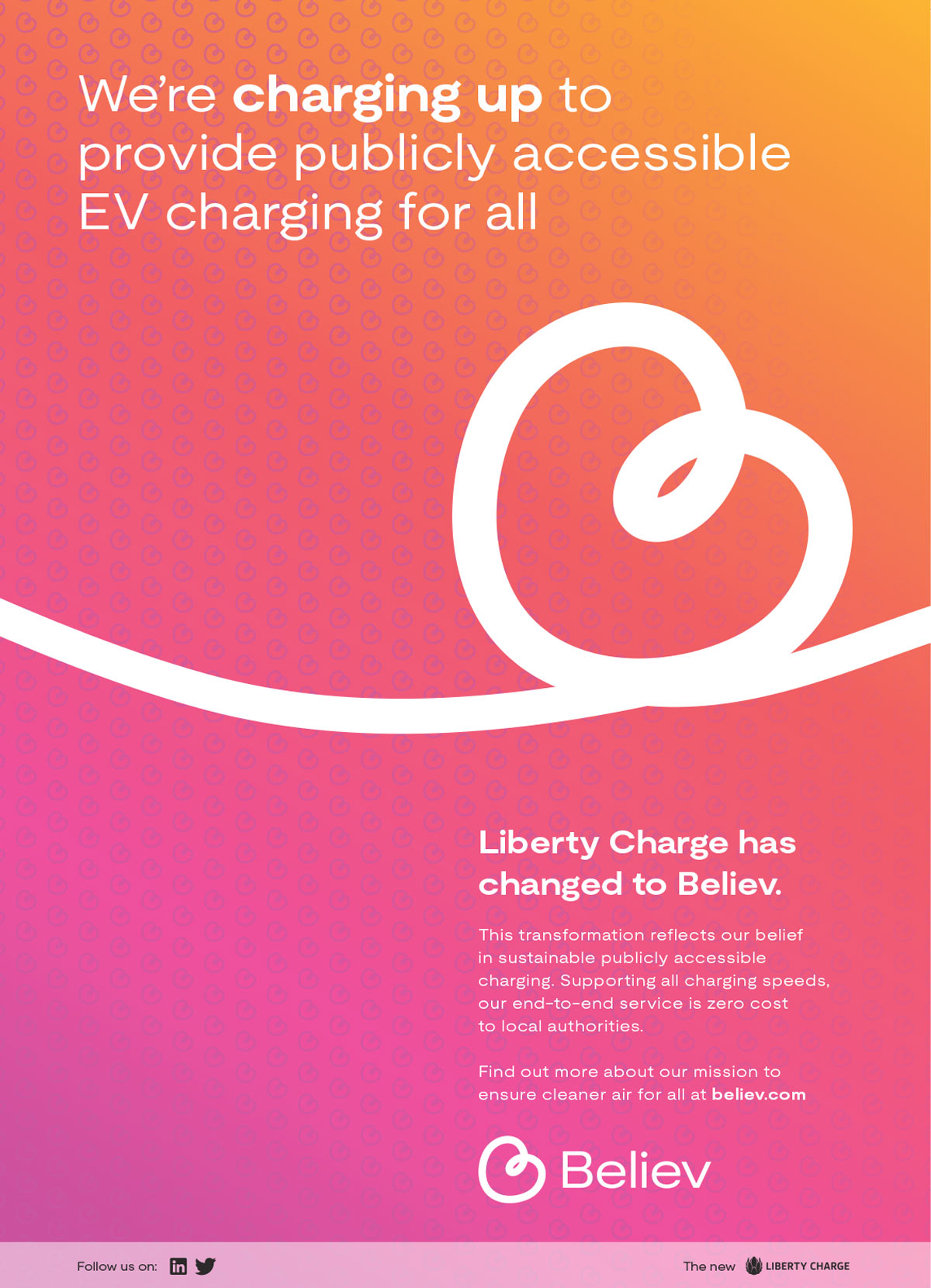 To Find Out More:
Email: contactus@believ.com
Web: www.believ.com