The arts and culture sector can play a major role in improving mental health outcomes if properly integrated into public health strategy, argue Josie Billington, Ekaterina Balabanova and Joanne Worsley from the University of Liverpool.
The COVID-19 pandemic has brought into sharp focus the role and value of arts and culture in enhancing wellbeing. In the Liverpool City Region, arts and cultural organisations were at their most effective in reaching vulnerable populations at risk of experiencing mental health issues when they worked in close collaboration with social and health care providers. Sustaining and building on such partnerships is imperative to ensure that arts and culture are effectively mobilised to address the unprecedented mental health and wellbeing challenges caused by COVID-19.
Liverpool City Region
Liverpool City Region has long struggled with some of the poorest mental health levels in the UK. For those most at risk of loneliness and mental distress, COVID-19 delivered a further devastating blow. At the peak of the pandemic in November 2020, almost one in five adults in the Liverpool City Region were experiencing a 'common' mental health problem such as depression or anxiety – exacerbated by some of the highest deprivation indicators in England.
The city region has a proud history of opening up the arts to diverse audiences and promoting culture as an enriching form of life support. As government health and welfare services shut down or struggled to adapt to the COVID-19 crisis, cultural organisations stepped in to provide vital support – including, in some cases, fundamentals of food and heating.
Arts and Culture: A Lifeline
Access to arts activities during lockdown was a crucial lifeline for many people throughout Liverpool. Cultural contact was described as 'lifeblood' during those days of isolation. 'Arts activities opened a locked door, letting in some light during a very dark time for me,' said one beneficiary.
Vulnerable as small arts organisations were to the economic impacts of lockdown, their relative freedom from bureaucratic constraints – coupled with their energetic creativity and agile collaborations – meant they could adapt quickly in response to the COVID-19 restrictions.
One reading charity dedicated to mitigating the effects of loneliness, provided packs of stories and poems to older people in care homes and partnered with homeless charities to offer shared reading sessions over the phone for people suddenly living alone in a single room 24 hours a day. This call was 'a highlight of my week … a salvation', said one recipient. A city centre gallery distributed creative packs to families of children missing out on education because of digital poverty, through food banks and community centres.
Online provision
In Liverpool, as elsewhere in the UK, arts and cultural organisations also rapidly offered new, online programmes for vulnerable and isolated people. Retaining cultural connections during the COVID lockdowns proved critical for people who were at increased risk of psychological ill-health, providing a crucial buffer against loneliness – emphasising meaningful activities, not just check-in calls.
A photographer described how her online sessions led to people 'using photography as a way to document what was going on for them. It became quite a cathartic process for many – a therapeutic way to counteract the negative feelings of the lockdown experience'.
Similarly, a creative writing group leader said members processed the emotions produced during the pandemic through their writing – 'whether that was grief, anger at the government, or feelings of loneliness'.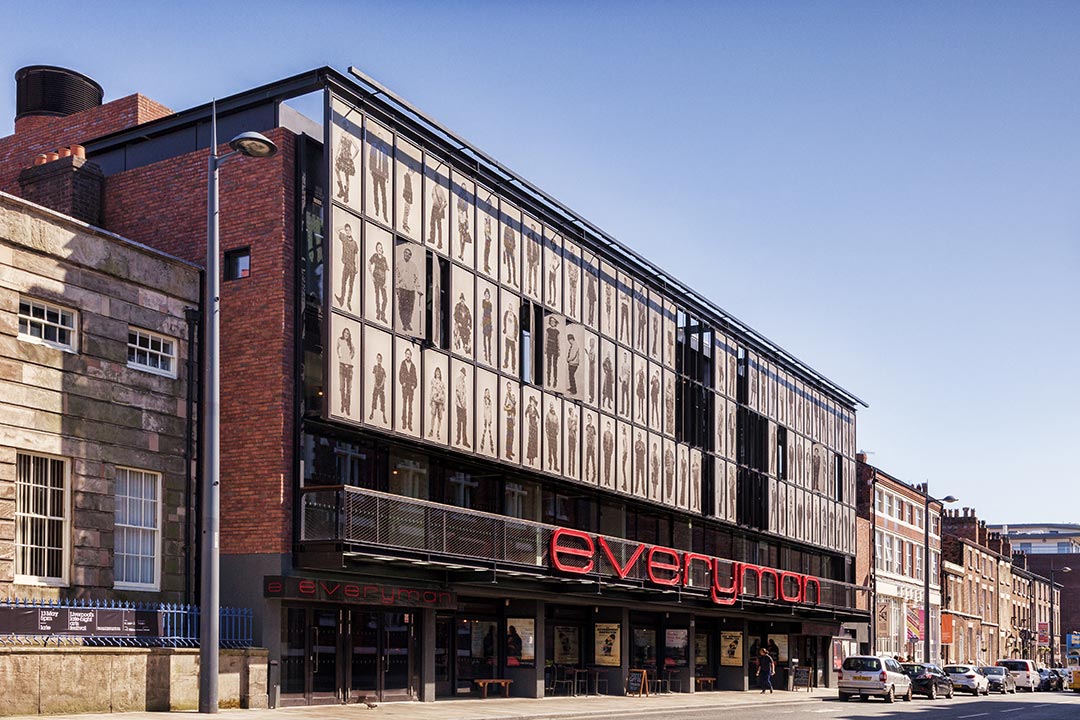 Collaborating with the NHS
The importance of Liverpool's cultural organisations to the city was underlined by the closeness of many partnerships with healthcare providers during the pandemic.
A civic concert hall had already been working for more than a decade with a Merseyside NHS Foundation Trust on a music and mental health programme. When COVID struck, musicians held Zoom sessions in secure hospitals for people sectioned under the Mental Health Act. NHS staff reported resultant changes in the ward environment, describing 'a happy, warm atmosphere with patients feeling calmer, more positive and having more fun'.
A city-centre theatre, which had begun a partnership with the same NHS Trust just before the pandemic, found that, at the start of lockdown, the Trust was not allowed to use Zoom because of governance issues. So their partnership model shifted, with the theatre taking the lead and the Trust signposting vulnerable service users to it. 'While officially we couldn't use the NHS badge,' the theatre's former director of creativity and social learning explained, 'we could see when people really needed support and help – suddenly losing benefits or getting ill – and identify where safeguarding was necessary'. She suggested this has led to an exciting opportunity to 'think outside the box', not just in Liverpool but nationally.
A new sense of art's value
The recent creation of NHS England's Integrated Care Systems (ICSs) is an endorsement of the value of working with community groups, activities and spaces to deliver better health outcomes. Liverpool is now part of the Cheshire and Merseyside ICS, with a mission to work jointly with a wide range of local partners to tackle inequality and 'improve the lives of the poorest fastest'.
Liverpool City Region's arts and cultural organisations are encouraged by the way funding organisations are now looking at how arts and mental health can be embedded in the NHS's long-term planning, and recognise that this is an 'exciting' opportunity to create a 'radical' shared platform with people working in direct healthcare. As one cultural provider, working in the community with older people experiencing loneliness, put it: 'A world without arts and culture would be a very dark and cold place':
The NHS is there to help us when we're unwell, but to remain well in the rest of our lives, that's where arts and culture can play a massive role. What COVID gave us was a real opportunity to shine a light on that value and how important the arts are.
More Information:
Find out more on the COVID-19 CARE: Culture and the Arts, from Restriction to Enhancement: Protecting Mental Health in the Liverpool City Region study here: www.liverpool.ac.uk/covid-19-care