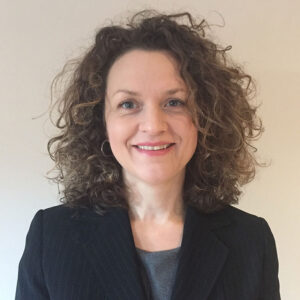 Joanna Flint from Green Commute Initiative explains how socially responsible organisations can now give all employees the opportunity to switch to cycling for their commute to work.
The Covid-19 pandemic will go down in history as a defining moment with its effects felt worldwide.  As well as the lasting impact on our public services, particularly health and education, it has also been a significant moment for our air quality and how we have chosen to move around.
Many heroes have emerged from this crisis; some have always been there; others have stepped up when it mattered.  But, perhaps, one of the unrecognised heroes has been the humble bicycle; helping to improve not just levels of active travel but quality of life too.
During lockdown, key workers have struggled to get to work with limited public transport options as well as trying to avoid shared enclosed spaces. The bicycle has come to the rescue, enabling commuters to take control and discover that their journeys are now shorter and more pleasant.
This change in commuter behaviour has had a significant and positive effect on air quality.  The amount of toxins in the air we breathe has fallen dramatically and those living in areas where illegal levels of dirty air have previously been recorded, have enjoyed cleaner air and a reduction of lung-related health problems. Dirty air causes the hospitalisation and premature deaths of 40,000 people, every year. It's imperative that we preserve these clearer skies for the benefit of us all and to protect the NHS.
Through the Cycle to Work Scheme, participants can save 32 – 47% on a new bike package, giving them access to commuter-quality bikes. The industry-leading scheme provider is social enterprise and not-for-profit, Green Commute Initiative, which has no £1,000 limit and no scheme exit fees.  GCI's corporate scheme is truly flexible with options to extend the salary sacrifice period over 12-60 months.  Employers can put spend limits in place and benefit from 13.8% savings on reduced NICs.  It's important to note that you can run more than one scheme to suit your organisation's requirements.

Current government rules mean that National Minimum Wage employees are automatically excluded from the scheme.  In response, GCI created Everyone Cycle to run alongside its Cycle to Work scheme, giving NMW employees the opportunity to commute to work by bike.  Everyone Cycle is offered exclusively to registered Corporate GCI customers and operates as a loan agreement, between the employer and employee, using up to 12 months interest free credit as the mechanism for purchase.
The Cycle to Work Scheme has, without doubt, enabled many people to continue carrying out their essential work at a time of national importance. It's also important to remember that cycling greatly benefits individual mental health, physical fitness and boosts staff morale.  But crucially, cycling reduces the amount of toxic air we breathe in and that benefits us all.
Contact:
0203 740 1836
www.greencommuteinitiative.uk