Capita and the Scottish Wide Area Network (SWAN) recently launched the third in a series of reports into the digitisation of public services in Scotland. Jim Crawford, Sector Director Scotland for Capita, provides deeper insight into the key findings of the report and reflects on the benefits of IoT and connected technology in Scottish education.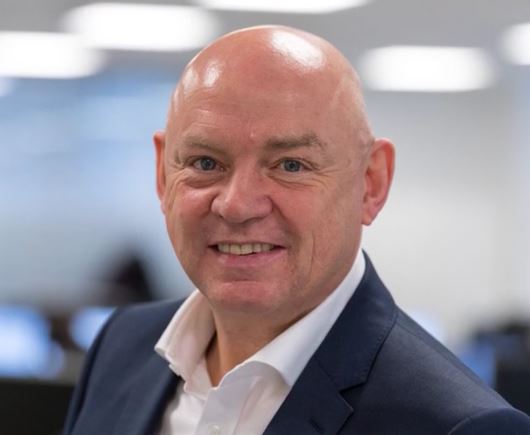 The Scottish Government's aim in its 2017 digital strategy was to, "…put digital at the heart of everything we do – in the way in which we deliver inclusive economic growth, reform our public services and prepare our children for the workplace of the future."[1] The reports have explored how smart, connected technologies and the IoT can help to meet this aim, with this latest research looking specifically at how digitalisation could enhance education in Scotland.
Digital channels clearly have a role to play in bridging the gaps between education providers and students, with 84 per cent of respondents saying that schools and universities should provide more remote and distance learning services. This is particularly important in Scotland where students can be dispersed across large geographical areas, including island locations. Attainment can fall behind that of students in larger urban conurbations where accessing education services is more straightforward; recent data from the European Parliamentary Research Service found that schools in remote Scottish communities face a teaching shortage[2].
Connected technologies have the potential to remove many of the barriers that can restrict students' learning in difficult-to-reach areas, and to improve accessibility for all. At the same time, in the physical classroom, technology can be used to improve the student experience by better connecting teachers, students and learning materials. In the report, we hear from The University of the Highlands and Islands (Oilthigh na Gàidhealtachd agus nan Eilean) on how it is using technology to deliver courses across 70 learning centres. SWAN partner, Ajenta, also features – discussing how video collaboration can support education.
The report also looks at the innovations that people in Scotland want and are willing to adopt, as the buzz around the 'smart classroom' and the 'smart campus' continues to grow. Finally, it discusses how smart education initiatives can be rolled out successfully; including the development of a technology infrastructure with the bandwidth and scale to benefit pupils across all of Scotland, by connecting the 'last 20 per cent'. Jack Anderson, the Head of Digital & Innovation for SWAN at Capita, also comments on why equal access to education is vital for a tech-driven future for Scotland.
To download the latest report, visit: