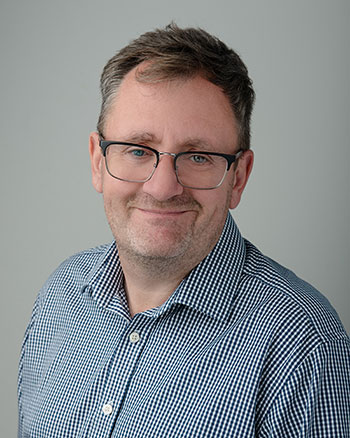 Lee Underwood, Channel Manager UK&I at Snom, shares some common denominators that public sector procurement managers should be looking out for when identifying the type of communications solution their organisation requires.
Public sector organisations are continuing to increase their IT budgets, with spend almost doubling over the last five years to reach £17.3 billion in 2022, according to new research from Tussell.
With the pandemic accelerating the demand for technology that meets the needs of employees working both at home and in the office, this should come as no surprise. Senior procurement managers in this sector are also recognising the benefits of investing in better quality technology that can boost productivity and help deliver critical services for the public in an efficient way.
When it comes to finding the right communications solution, there is no 'one size fits all' for public sector organisations which offer a range of diverse services. For example, large local authorities can deliver up to 500 different types of services – each of which has its own team of people, culture, and unique priorities. It's easy to see, therefore, why a government department is likely to look at phones in an entirely different way to a hospital, which requires more mobility from its solutions.
Having said that, there are some common denominators that public sector organisations should consider when identifying the type of solution they require. While these factors won't be applicable for everyone, by asking five key questions, procurement managers can set their organisations up for success:
1) Can the technology support staff wherever they are working?
Flexible working policies are benefitting organisations and their employees in many ways –offering new ways to collaborate as well as increased satisfaction and productivity.
In order to get the most out of flexible working however, organisations must make sure they implement a range of equipment – including cordless IP phones, which employees can take home with them and remain connected to their organisation's private telephone network.
This has a knock-on effect for organisations as it helps them to save on operational costs (rent, power etc.). It also helps them to decrease their C02 emissions and better meet the terms set out in the UK's Social Value Act, which obliges public sector bodies to consider how the businesses they spend money with deliver positive social and environmental returns.
2) How easy will it be to integrate?
The interoperability of technology is also an important factor. Public sector organisations often feature a highly diverse range of products and networks within their operations, meaning that – in most of the cases – any new technology needs to integrate with their existing IT infrastructure.
In addition to this, certain communications technologies can provide 'smart features', allowing employees to carry out separate tasks efficiently, without compromising on quality. When thinking about this in relation to care homes, for example, desk phones could sync up with existing alarm systems in the premises – so it's crucial that these organisations invest in the technology that can deliver these capabilities.
3) Will it be adaptable in different work environments?
Another common denominator amongst public sector organisations is the need for mobility and durability in its technology. In fast-paced environments like hospitals, for example, communication technology must be as strong on the move as it is stationary, to ensure reliable end-to-end communication. Furthermore, equipment within these environments must be able to sustain any knocks and drops that may come its way.

4) Is the technology cost-effective?
Of course, any public sector organisation will also need to consider how cost-effective it is to install new technology. They'll be looking for solutions that offer great quality and features for a lower purchase price – particularly as they may be installing several hundred devices in one go.
5) Will it keep our data safe?
Security remains a key issue for many organisations, with cybercrime only increasing. However, for the public sector this is of vital importance, with sensitive public information often being stored and shared internally. Any communications device that is implemented needs to have some minimum protocols and standards in place – such as encryption and regular patching via firmware updates – to ensure this data remains secure.
Conclusion
Through ensuring that any new solutions brought into an organisation meet these common denominators, procurement managers in the public sector can set the organisation and its employees up for the future whilst simultaneously getting the most out of modern technology.
More Information
Find out more about Snom's solutions: www.snom.com