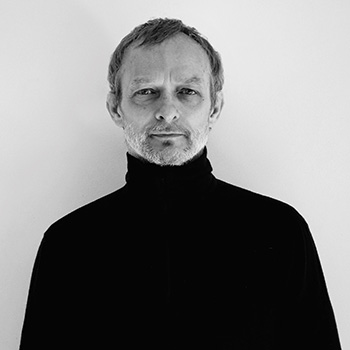 Interested in finding new ways to deliver services that are efficient, inclusive and empower staff and service users? Value creation and design thinking specialist Alex Barclay, founder of not-for-profit 'do tank' Fuzzy, shows how an inclusive, multi-disciplinary approach helps organisations innovate fast to deliver desirable, viable and feasible value generating solutions.
Design for good
In 2021, the scale of COVID-19's impact was only just being quantified. Engulfed by a backlog of 5 million patients and counting, valiant NHS staff were being pushed beyond breaking point. Overwhelming odds and an outdated, inefficient systems meant staff burnout was at an all-time high, and 162,888 patients had already waited over a year for elective care treatments.
Motivated to act by this desperate situation, not-for-profit innovation do-tank Fuzzy rallied together a diverse group of design, technology and healthcare experts. The goal was to blueprint elective care pathways, collaborate in an agile way, and rapidly identify solutions to empower underserved patients and struggling professionals. In just 8 hours, 10 experts generated more than 30 stress-tested, targeted solutions. One result was that the outcomes & methods from this project were taken up and used by the NHS's national elective recovery team.
A year later, Fuzzy and Spirit Health joined forces to take this model to the next level. This time the mission was to analyse and generate ideas to enhance the Colorectal Cancer Care (CRC) pathway, an area of healthcare also suffering from NHS constraints. At present, bowel cancer is the third most common form and accounts for 10% of cancer deaths in the UK, meanwhile 1,100 cases of bowel cancer cases go undetected annually. This is linked to critically short-staffed diagnostic services.
Bringing a dynamic team of experts and patients together, they blueprinted the CRC pathway, identified sub-optimal phases & interactions, analysed qualitative and quantitative data. Then they identified how to create better experiences for patients and staff, better clinical outcomes, and reduce costs. The 80 experts involved took just 80 hours to develop more than 140 stress-tested ideas, demonstrating the power of the design-led model.
Purpose, principles and process
Crucially, the collaborators involved in these projects were united by a set of principles and a powerful shared purpose. The first was a deep desire to deliver better, more value-creating experiences for patients, carers, healthcare staff and other humans involved in its delivery. They were also dedicated to using a collaborative, interdisciplinary model that allows challenges to be analysed and understood from all angles to find the best solutions.
Finally, the teams sought to deploy cutting-edge technology to deliver improvements sustainably and at scale. Technological capabilities hold the key to delivering solutions that have the potential to transform existing healthcare approaches. On the one hand, technology facilitates the rapid 'stress testing' required to swiftly assess the desirability and potential effectiveness of a new concept. It also provides a means of reliably assessing the economic viability of a potential solution, ensuring that practical approaches are identified.
Once aligned by purpose and principles, the team generated ideas through insights gathered during virtual and in-person interviews. These insights were enriched by expertise walkthroughs that involved both patients and healthcare staff. After theorising solutions, they were validated and compared with quantitative reports from the NHS, MacMillan, Maggie's and other specialist research organisations.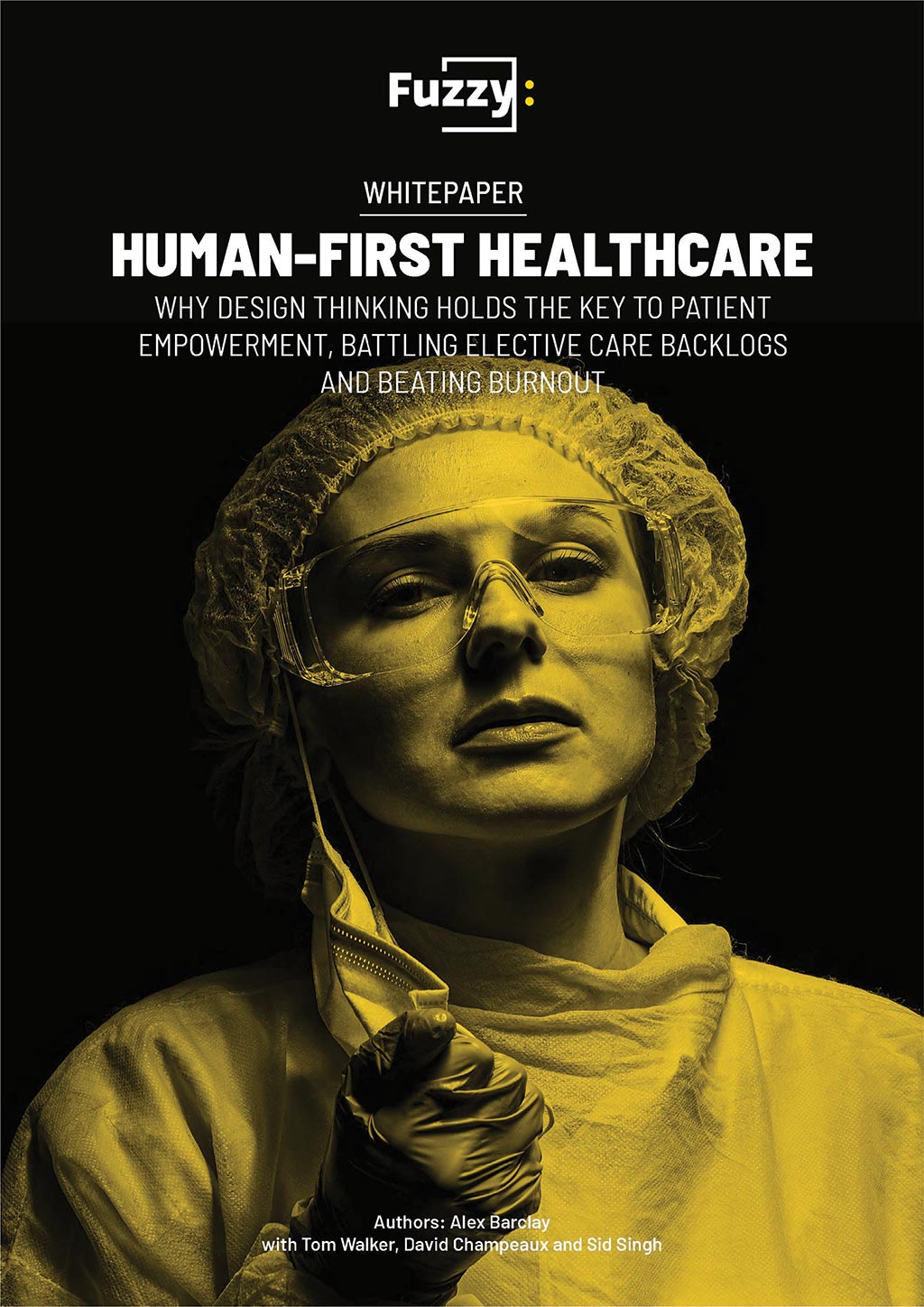 Transformational benefits
The Fuzzy model offers an extremely fast, cost-effective way to identify opportunities to make crucial improvements to healthcare systems like the NHS. At the heart of its capability is the rapid validation of ideas, which accelerates the process of development and implementation. It's end-to-end, design-led nature is highly scalable, and is particularly applicable to backlog prioritisation challenges, as well as maximising staff skills and leveraging talent more effectively.
At a time of critical resource constraints, the model presents a viable workaround to many of the deep-rooted challenges that are associated with the legacy systems used by many healthcare providers. For instance, it can be used to identify ways to significantly reduce unnecessary costs, which can be reallocated to enhance the experience of patients and staff simultaneously. This can be done, for example, by quickly identifying ways to reduce unnecessary in-person hospital visits. During the first Fuzzy project, a rapid AI prioritisation and routing solution was devised and tested to reduce HCP burnout and the elective care backlog, with its key benefits including the reduction of unnecessary costs.
The model can also be used to generate ideas that extend the reach and co-ordination of care teams without increasing costs, or by eliminating variability to inform better use of resources. Urgent incident identification also enables faster, earlier, and more cost-effective interventions, which is demonstrated by the 'Data-driven Screening' concept created during Fuzzy and Spirit Health's CRC work. This solution involved the innovative leveraging of existing data to accelerate early detection for those most at risk of bowel cancer.
There are further meaningful benefits associated with the outputs of the design-led model, which truly define human-first healthcare. Increased quality of care is a prime example, whereby staff are able to spend more time face-to-face with the patients who require it most, or by delivering first rate training to valuable new professionals. 'The Burnout Buddy' concept was developed using the design-led model, devised to act as a digital Tamagotchi to promote greater wellbeing among professionals. This is a key example of a stress-tested idea that would positively impact professionals and the overall quality of care they are able to provide.
Another critical ability of the model is how it can be used to integrate pathways. This involves the improvement of patient readiness and quicker throughout, and better co-ordination between primary, secondary, social, and community care providers. Improved workflow management and the innovative blending of virtual and in-person care also falls into this benefit category.
In summary, the strategic aims of the Fuzzy model is to champion better patient experience and satisfaction, enhanced staff experience and reduced moral injury, and greater scalability through methods like standardisation. It is through innovative approaches like this that the power of cutting-edge technology can be applied, while also ensuring that a sustainable, human experience is prioritised for both patients and healthcare professionals.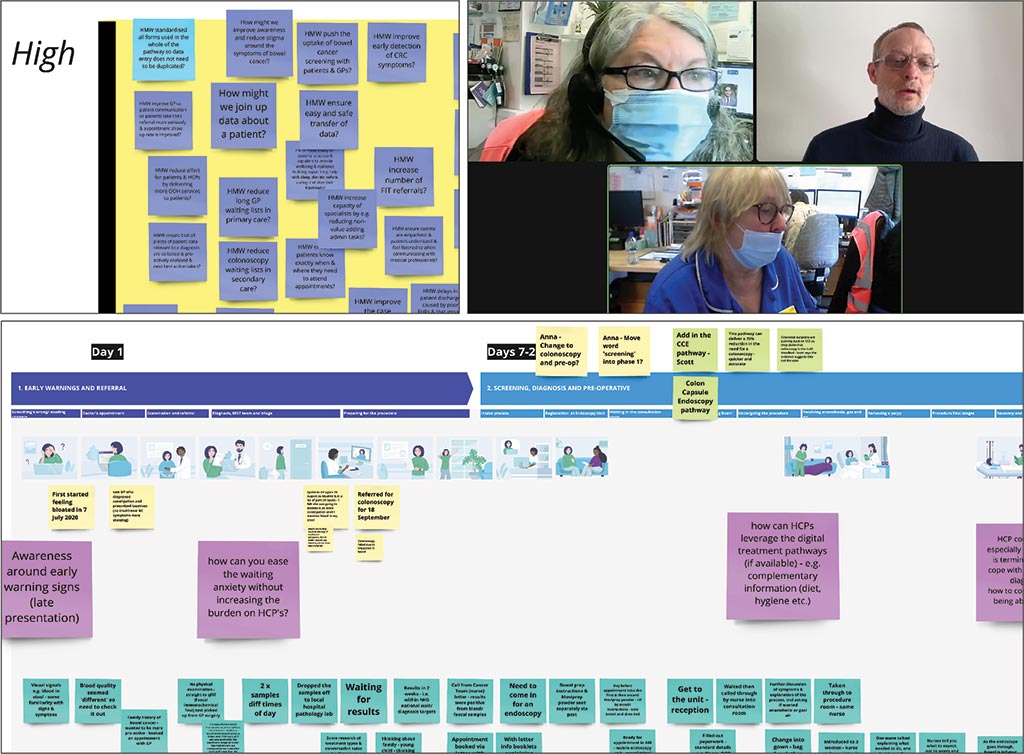 Collaboration and accelerated learning
Fuzzy's ambition is to instigate real and transformational change by shining a light on the potential of team play, and bringing together diverse perspectives. Using the innovative technologies that are widely available today, the effectiveness of collaboration can be intensified with tremendous results.
As demonstrated, when solutions are simulated at speed with expert and patient involvement, challenges and opportunities can be pinpointed with precision and ease. By deploying true design thinking and breaking down siloes, this end-to-end model offers a chance to move beyond old patterns and achieve more than ever with existing resources.
More Information:
If you are interested in learning more, contact hello@fuzzy.org or visit www.fuzzy.org