Technology is transforming the lives of millions of people and smart cities are emerging as a reality. Over the next 30 years, it is predicted that almost 70% of the world's population will be living in these cities. This rapidly growing number of new city dwellers will need homes, jobs, healthcare, infrastructure and services. 5G is, therefore, being heralded as the game changer that will make smart cities a reality, enabling greater automation and seamless connectivity, Iain Shearman, MD of KCOM NNS explains more.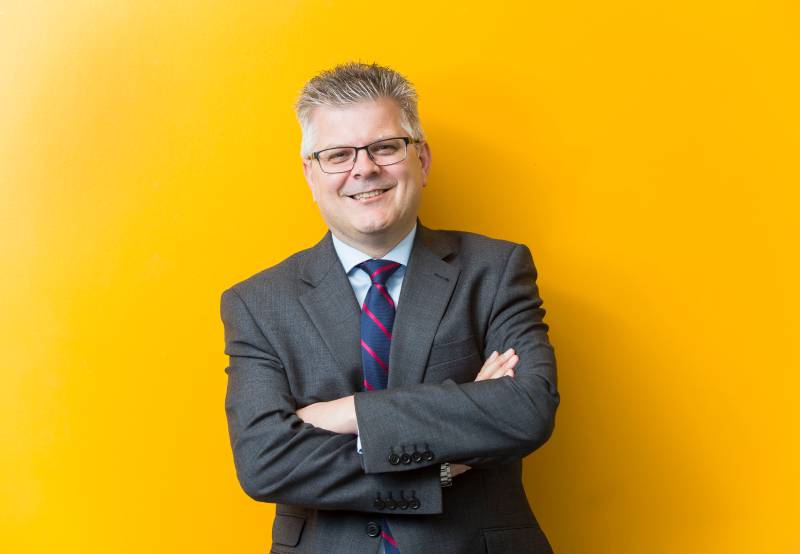 Unlocking innovative smart city experiences
5G promises to be up to 30 times faster than current network infrastructure and will allow for seemingly instantaneous, two-way data transfer. This speed, paired with the low-latency of the network, will have the biggest impact on the way citizens access public services. Consequently, this is set to release the potential of the Internet of Things in a smart city environment and connect a growing array of smart devices to improve public services. This includes, for example, electric vehicle charging stations and public transport to reduce congestion in order to be able to cope with growing demand.
The delivery of public services are set to be transformed by the advent of these emerging technologies. In November, a clinician based at University Hospital Birmingham diagnosed a 'patient' over-the-air in an ambulance two miles away. Crucial to this connected, 5G ambulance trial was a fast network connection to enable the real-time patient assessment, and a reliable connection which could process maximum data with minimum delay. Whilst such 5G ambulances are in their infancy, this live demonstration gave us a glimpse of the extent to which smart technology is about to revolutionise public services. In the not-so-distant future, 5G ambulances will be part of a wider IoT ecosystem, benefitting from congestion-free roads which the city's smart transport system has automatically cleared in advance.
The benefits of an efficient, data-based society
The connected IoT represents a major shift towards using data more effectively to manage assets, resources and services with greater efficiency across all public services. Its potential will be welcomed by public sector organisations which are constantly under pressure to do more with less. At a time when spending on public services has never been under greater scrutiny, 5G will allow organisations to utilise new technology to improve efficiency, productivity and to save money in the long term, helping to automate processes otherwise taking up large proportions of budget and time.
Efficient processes will also enable the public sector to truly collaborate and improve the services it offers to citizens. Integrated databases which provide a 360-degree view of a city's inhabitants will optimise the residents' experience of their city. The challenge for the public sector will be transitioning from traditional legacy systems, cultures and ways of working, to enable them to maximise the potential of 5G and make the most of the smart, new, connected world ahead.
Further information: