Phil Baron from Meritec writes about transitioning from a traditional CRM to a modern digital platform.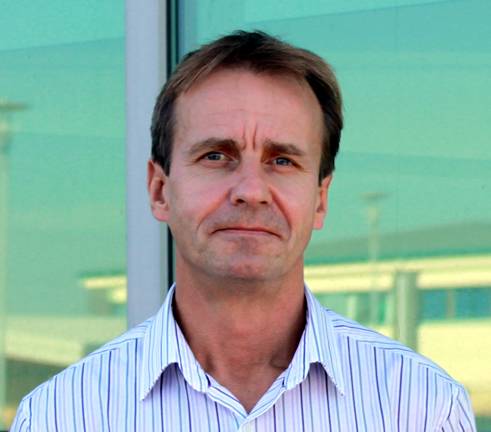 Customer relationship management (CRM) is of enormous significance to the public sector and has been for many years. CRM practice and related computer systems grew rapidly approaching the millennium and was then fuelled by massive investment during the e-government era which followed in the noughties. Customer services units developed apace and have been highly effective in channelling customer contact.
The current state of traditional CRM systems is now however under considerable pressure. These systems have been styled for collecting huge amounts of information about the customer, together with the classic "single view", and in that space they do the job very well. However, the systems have always been comparatively expensive and the customer services structures that have grown up are increasingly difficult to sustain.
More fundamentally, however, is the unsustainability of the typical model whereby the degree of fulfilment of the customer enquiry within the CRM environment was often limited. The tendency, as often as not, has been to pass back a request for fulfilment to the most appropriate back-office service. In the digital world the paradigm needs to shift and it is now doing so on a large scale.
The focus is now on digital Customer Experience Management (CXM). Collecting information and knowing the customer is still central for most organisations. But, beyond that, it is critical to enable fulfilment, ideally in a single digital pass, as well as enabling contact through digital channels. By shifting demand into these much more cost-effective channels helps to better manage resources.
Transitioning from this requires a modern digital platform. Most traditional CRM systems struggle to migrate into the digital world. Often the digital dimension is achieved by bolt-on modules. At Meritec our approach is simply to embrace CXM within our low code digital platform. Thus, all of the functionality of our renowned public sector designed CXM system is fully integrated with our essential digital components including: customer self-service portal together with secure personal accounts; modern content management framework; highly intelligent and intuitive e-forms; powerful automation workflow; portfolio of digital processes; integration hub; comprehensive mobile applications; document management; and GIS.
The platform thereby provides a holistic and proven solution for delivering a rich digital experience to customers and across the organisation. Everything is seamlessly joined up with easy access and navigation.
"The main reason we chose Meritec was because of its ability to replace a number of our current applications and because it aligned with the council's digital strategy to promote self-service access channels."
Meritec Customer
A key benefit of the platform is that it has been designed from the outset to be future-proofed. It is an agile system and can readily respond to changing needs and circumstances; the ability to flex and change at any time is easy, quick and inexpensive. Organisations need no longer be at risk of getting caught in the technology trap whereby the limits of the technologies are constraining either technically and/or commercially.
Not surprisingly success in CXM depends on other key factors. Not least the ability to embrace organisational change, as and when needed, and to re-engineer processes. Digitisation offers potential for end-to-end fulfilment of customer requirements i.e. the job to meet the need can be flowed digitally through the organisation to fulfilment with the customer being informed of progress at each step. This obviously impacts on service departments as well as the front office functions in terms of roles, tasks and processes. The digital platform with its powerful componentry is designed specifically to enable such change.
Organisations already using Meritec CXM will testify to its versatility and effectiveness in raising service levels and improving productivity. Because Meritec CXM is built on our own agile digital platform future protection of investment is also assured plus we are not reliant on any other party for development roadmap, priorities or strategy; these are all influenced through our active User Group.
Our customers tell us that they find Meritec the ideal right-size partner; big enough to matter yet small enough to care showing that CXM is well underway to deliver the future and get more for less.